Musée Marmottan Monet
Musée Marmottan Monet was the first of several spots I visited that Sneha recommended. She spent some time in Paris while she was going to grad school, and I get to reap the benefits of her experience.
It's about a ten-minute walk west of La Muette Métro station through a park called Jardin du Ranelagh. I got a little lost because I thought Google Maps was telling me to look for a roundabout, but it was really directing me around a gazebo.
The first thing I noticed was the construction around the museum. The second was the busts of the Marmottans responsible for the collection.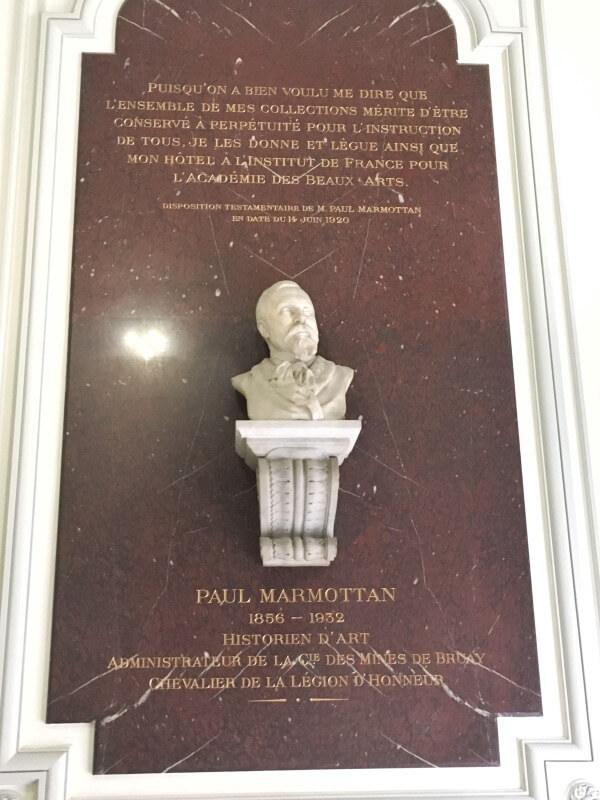 You aren't allowed to take photos inside the museum (thank goodness), but the experience is totally worth the €11, as is the €3 audio guide. It's too bad the basement area is under construction: I believe that's where most of the Monet collection is. But you do get quite the taste in the ground-floor gallery. These two postcards are examples of what you'll see:
Including the time spent in the gift shop and other exhibits like the one for Berthe Morisot, the first female Impressionist and good friend of Monet, Manet, and Renoir. I was at the museum for about 1.5 hours. The gift shop had some puzzles, but I think they need some crazy huge number of pieces available before I'd consider buying one.
I hope to return someday when the basement gallery is open! After another Métro ride to Paul's office, we had lunch at Crêpe Avenue. We both ordered galettes: he got the St. Germaine with steak, and I tried the Savoyarde with raclette cheese. Both were €10.50 and looked the same on the outside:
What a delicious final French meal before we said goodbye. I went to mail my Monet postcards, and he's off to a music festival in Boom, Belgium for the weekend. I hope to see him again soon!
Written on July 20, 2016