Sights of Urfersheim
Urfersheim is a tiny hamlet of fewer than 200 people and is located 2km from Illesheim. However, because there's a US Army base in the latter, the former has a super fast internet connection. Win! You do have to put up with the regular noise of helicopters, but I didn't mind it. The area is such a charming place to see the German countryside.
Unless otherwise indicated, admission is free, opening hours are 24/7, and the sight is located centrally relative to Urfersheim.
Bad Windsheim
Known as a spa town, Bad Windsheim is an historic little town in Bavaria. I enjoyed strolling around the center and admiring the local architecture with my darling Couchsurfing host Johanna.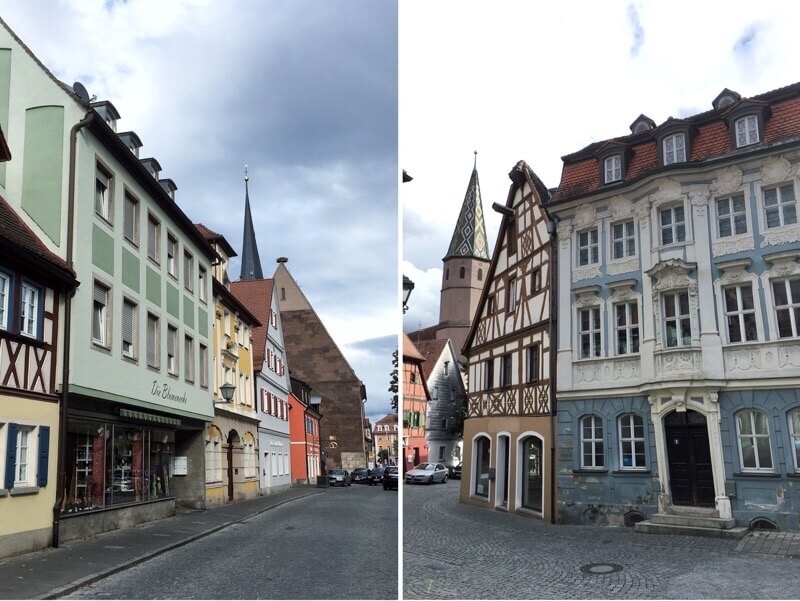 A number of fountains and memorials are scattered around, so I won't spoil it by listing all of them. A couple of key landmarks are the city hall and the World War I memorial.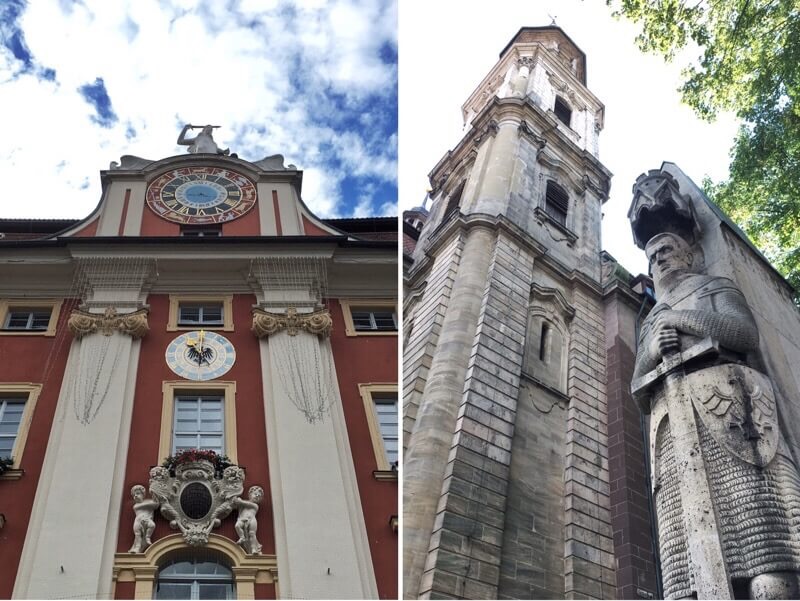 Getting there and back
Johanna drove us about ten minutes north of Urfersheim to reach Bad Windsheim. I didn't try it, but there's a bus that takes about 15 minutes, too.
Fränkisches Freilandmuseum
Eisweiherweg 1, 91438 Bad Windsheim, Germany
The Freilandmuseum is an awesome outdoor architecture museum that is a collection of multiple styles of old German farmhouses. One of them is even two styles in one!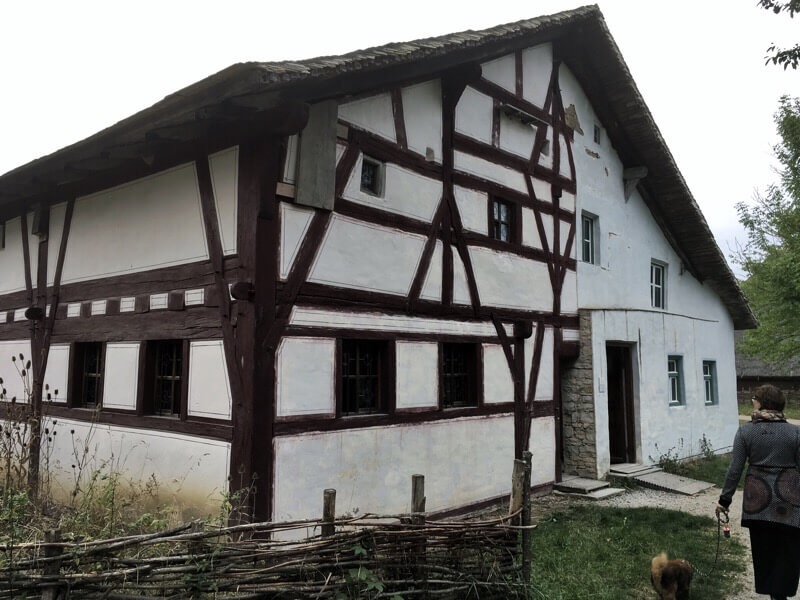 You'll also see evidence of traditional farming methods throughout the property.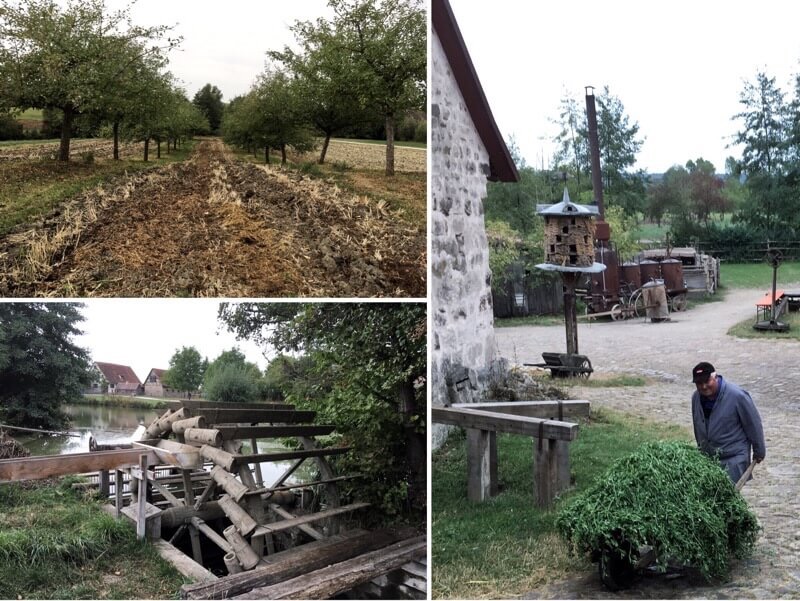 How many different plants and animals are raised here? I lost count at some point, but I am happy to announce that sea buckthorns and woolly pigs live here.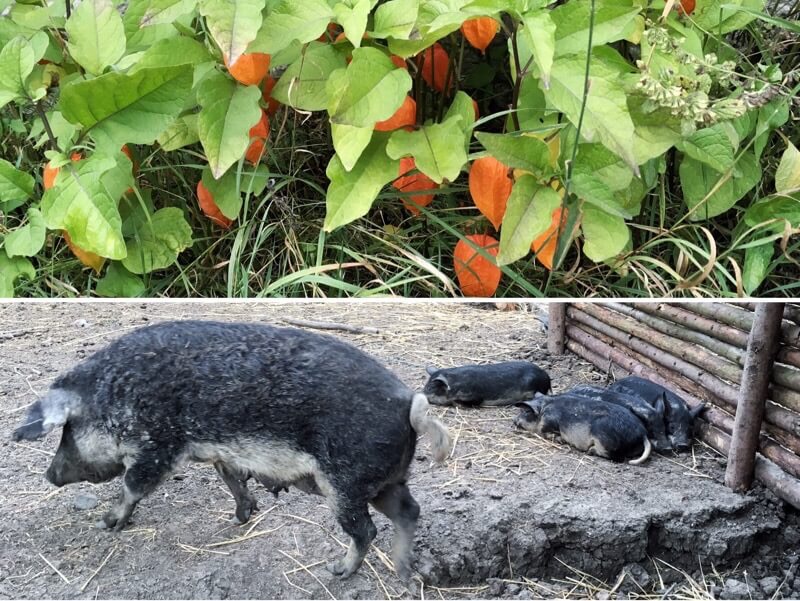 We happened to be there during the medieval festival, so many people were dressed up in period costume.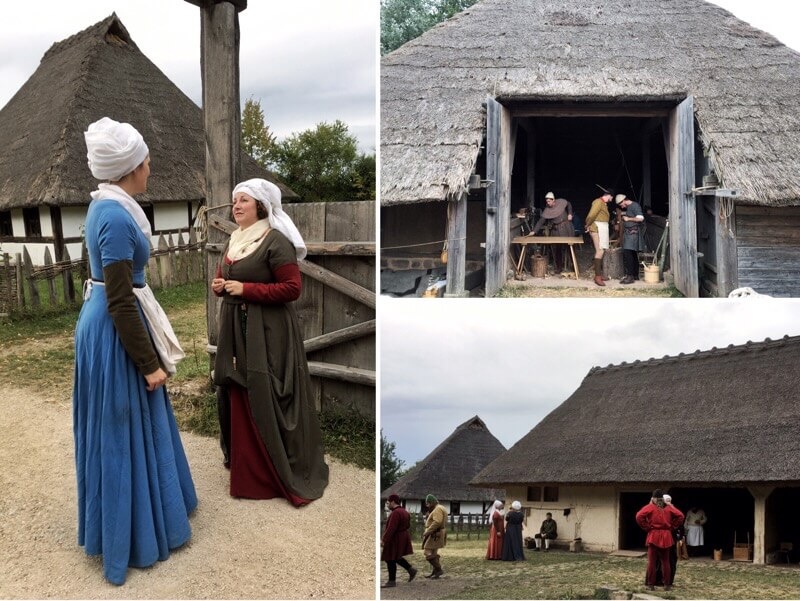 Admission and hours
Adults can get in for €6 and students and seniors for €5. The hours vary a bit depending on the season. These are the hours for 2016:
5 March-29 October: 09:00-18:00
30 October-11 December: 10:00-16:00
30 December and 6 January: 10:00-16:00
March-April, October-December: closed on Mondays (except Easter Monday)
Getting there and back
Driving to the museum from Urfersheim takes just over ten minutes.
Petersberg
[91613 Marktbergel, Germany(https://goo.gl/maps/py3nbKzf56p)
A great spot to see the entire district, Petersberg is also a nice place to take a hike. Among the plants growing on the mountain, I saw wild rose and wild hops.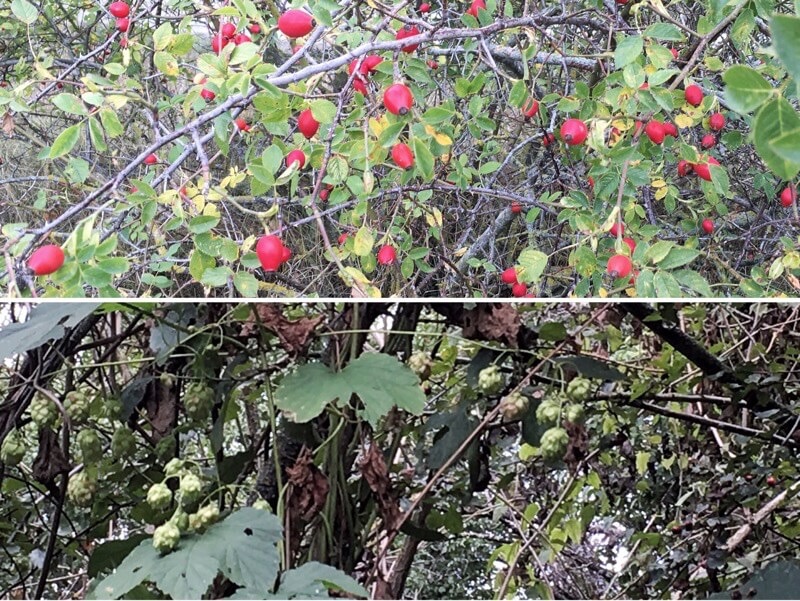 You can see all the little towns around the mountain from the top: Westheim, Urfersheim, Illesheim, Bad Windsheim, and other villages. I also saw a live snake (outside of captivity) for the first time in a long while.
Johanna demonstrated how the humming stone works. I couldn't hum at the right frequency to feel the vibrations, but I suppose it takes practice.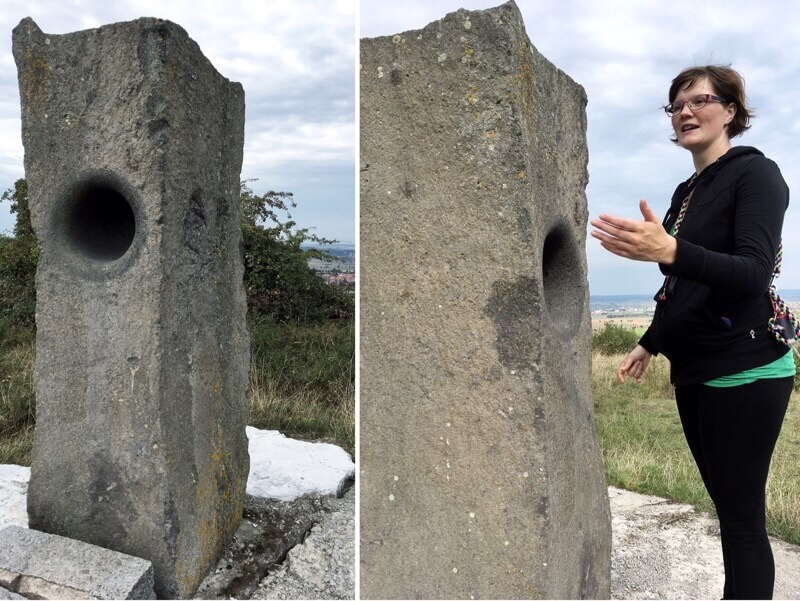 Getting there and back
It's a 15-minute drive south of Urfersheim or a 25-minute bike ride.
Urfersheim
I had the pleasure of staying with Johanna and Costi in their little hamlet of Urfersheim. You can see various forms of transportation, including horses.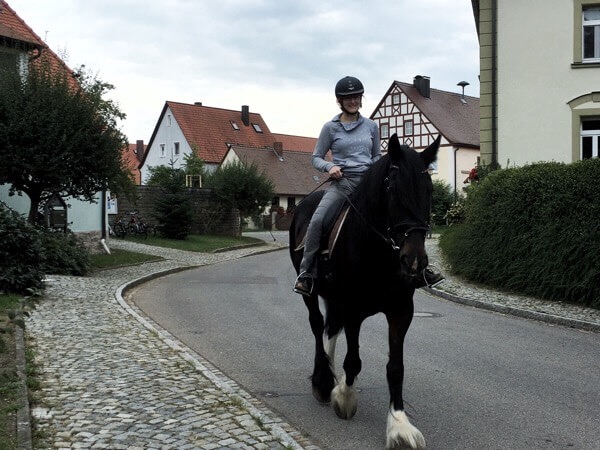 They live right next to the town church, so you can always hear what time it is.
Some residents still raise animals, like chickens and geese. These gray geese walked away from me as I approached them, but when I started leaving, they stalked me. They couldn't decide!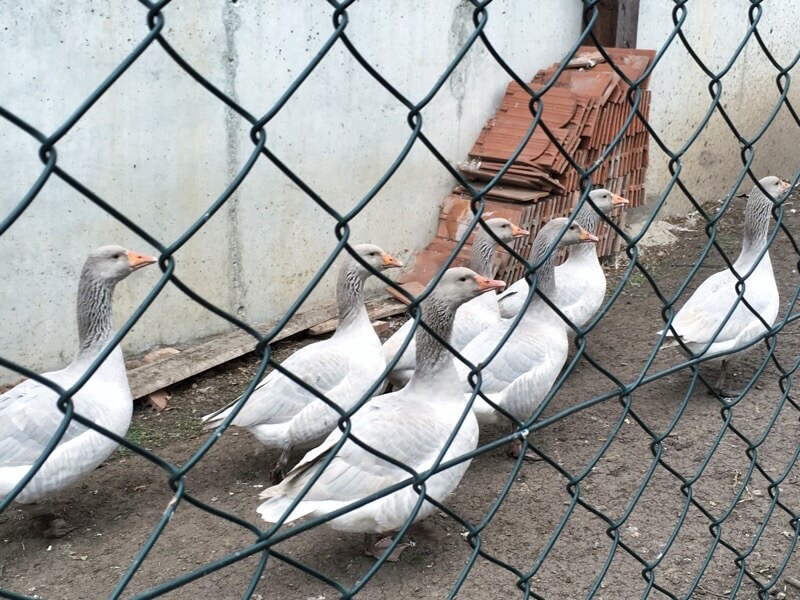 Some of the houses look like they might belong in the Freilandmuseum. I spotted a resident in his overalls in front of his home and wished him a good morning.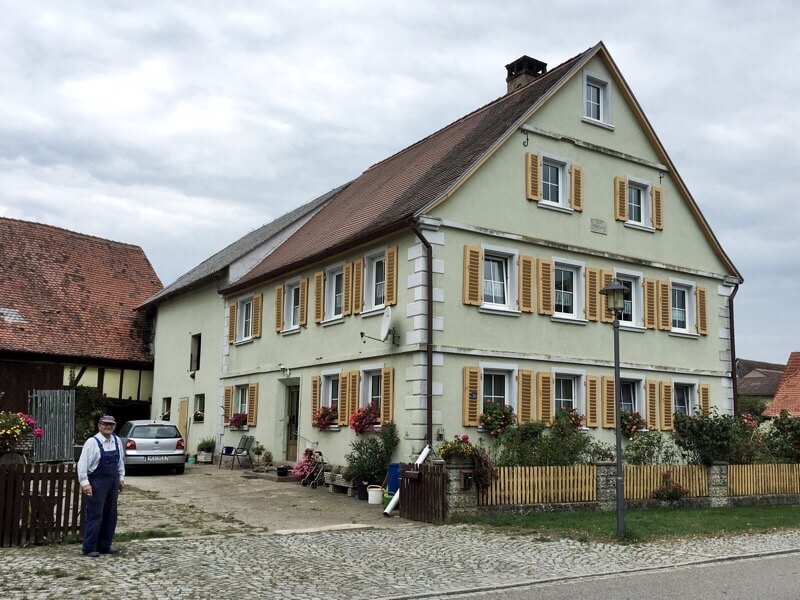 What an adorable place to spend a few days!
Written on October 20, 2016