Sigulda day trip, city route
Almost immediately after getting off the train from Riga, I saw another Laima Clock, except this one was much shinier than the one in Riga. It also had more landscaping around it. Laima has its sweet tendrils everywhere in Latvia, but they don't actually have a shop in Sigulda, which makes me wonder about the placement of this clock.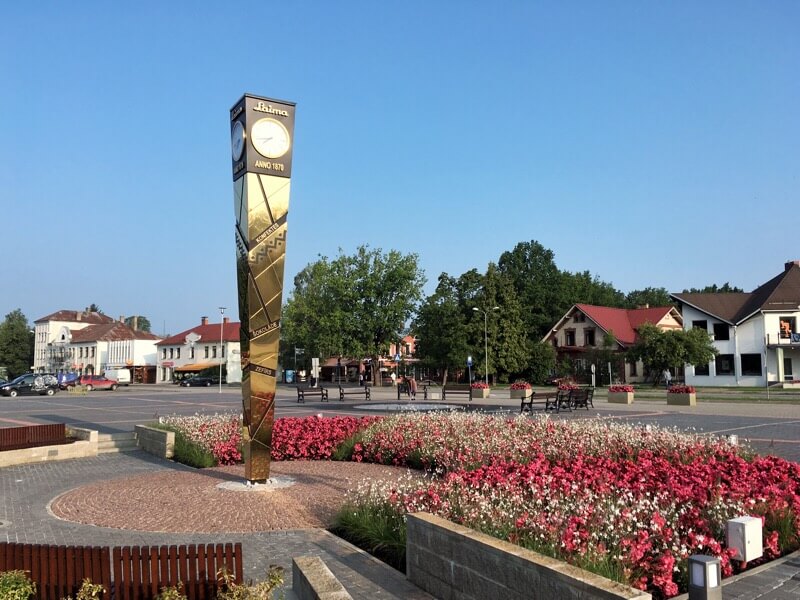 I cut through Raiņa Park on my way to Sigulda New Castle and got a preview of what a green oasis it is. (Don't worry: I return in the afternoon via a different route and see some more of it.)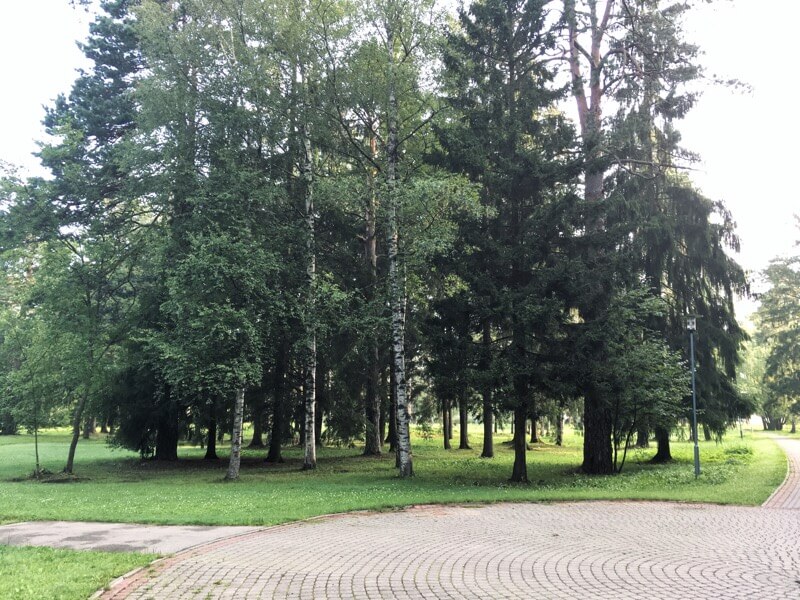 Unexpectedly, I met some knights guarding the entry path to the New Castle. They each had name tags and tried to kill me with cuteness, but I made it through unscathed.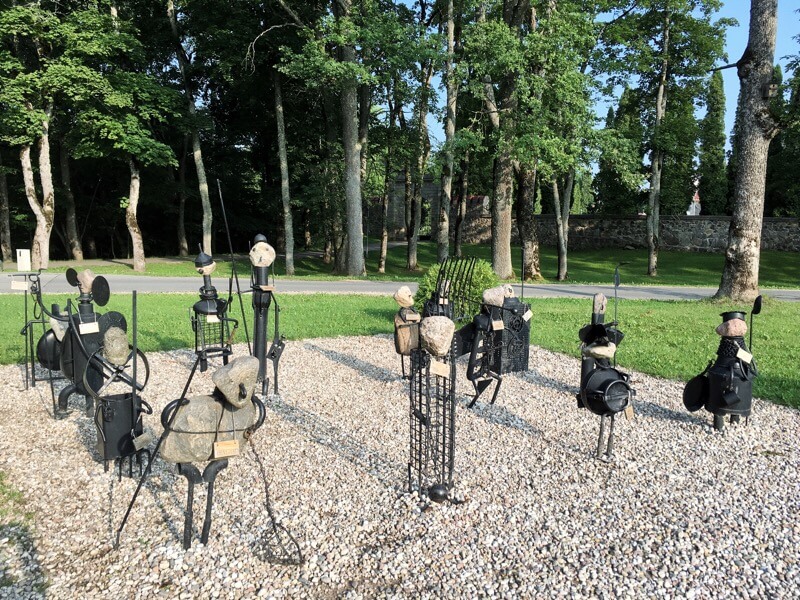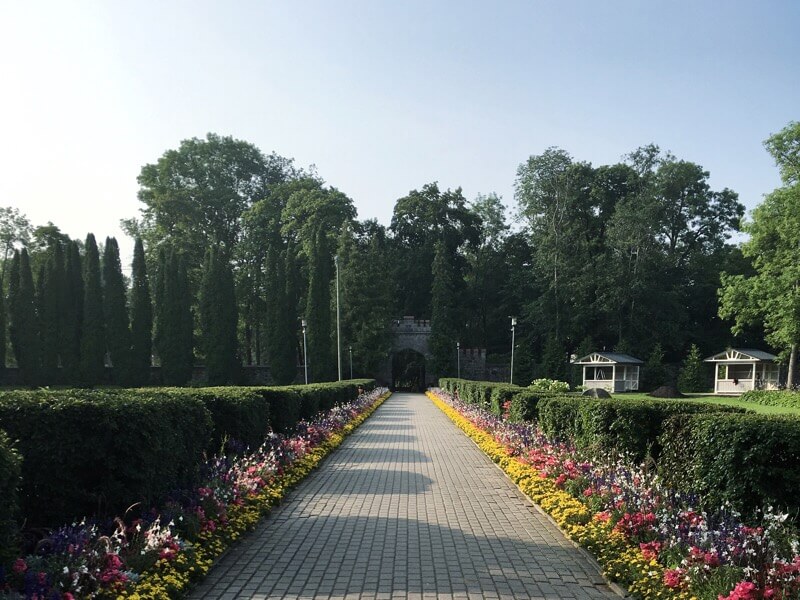 The New Castle has been through many incarnations starting in the 17th century and most recently in the 1930s. It has hosted rich families, writers, journalists, a division of the German army, Soviet officials, rehab clients, and today the Sigulda District Council.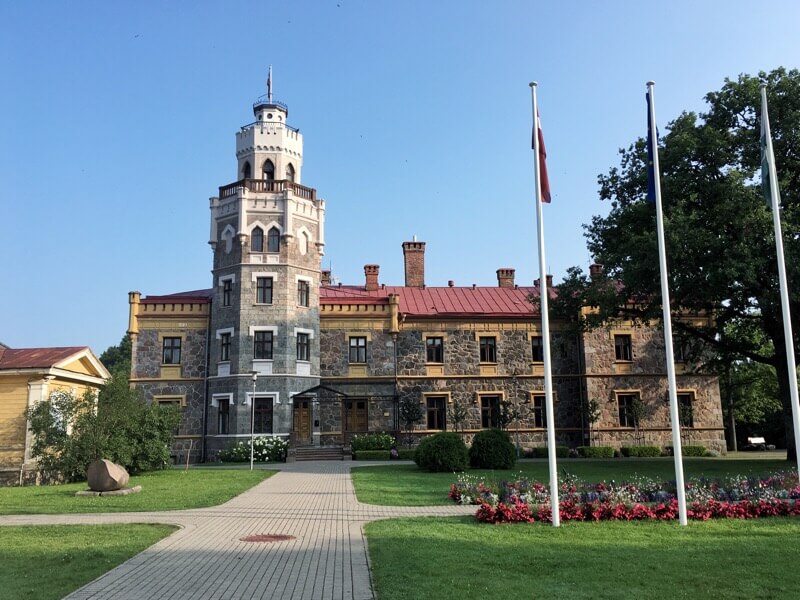 Personally, I liked looking at the neighboring Summer Castle, an yellow, elongated wooden house built in the 19th century. It now displays photos of early tourists visiting various sights in Sigulda.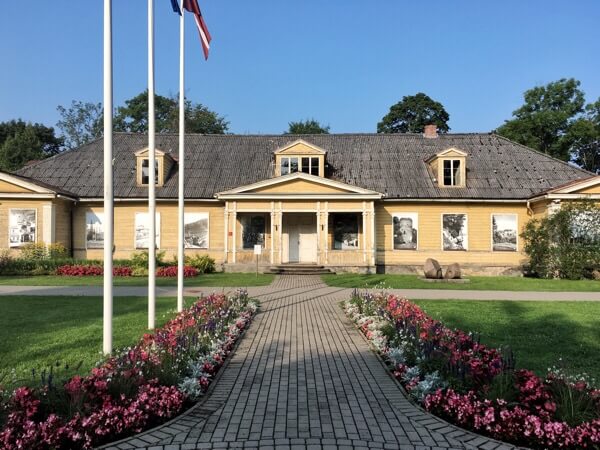 Behind the New Castle is the Sigulda Medieval Castle, which was built in the 13th century by the Livonian Brothers of the Sword, a military order of German warrior monks. It wasn't open for visitors when I arrived, but you can buy a ticket to go in and climb the castle walls for €2 when it is.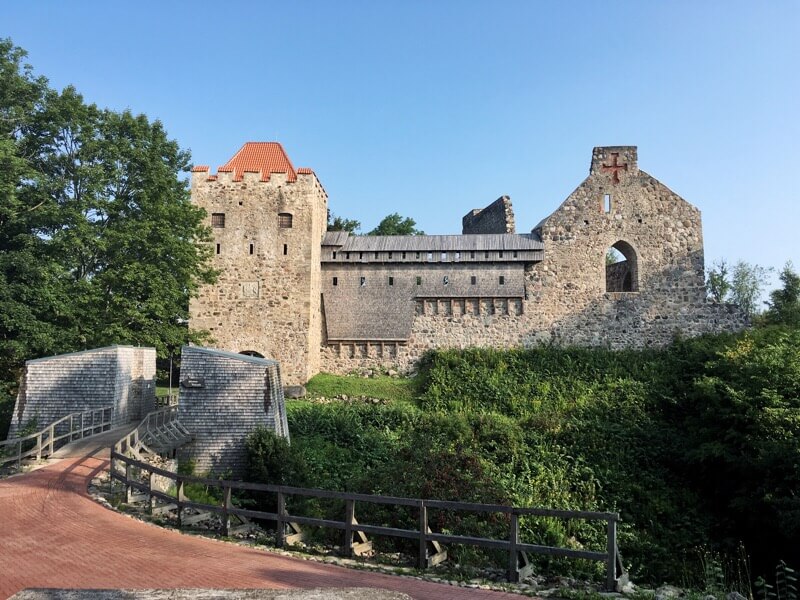 This is the part where I leave the city and start hiking north of Sigulda. Along the way, I stopped to admire some flowers, a tiny frog, a large mushroom, and how humans have triumphed over nature.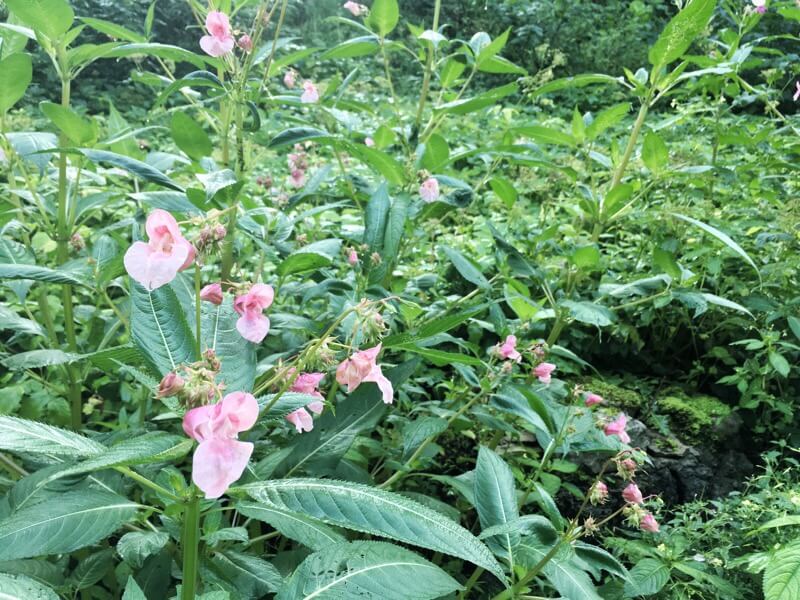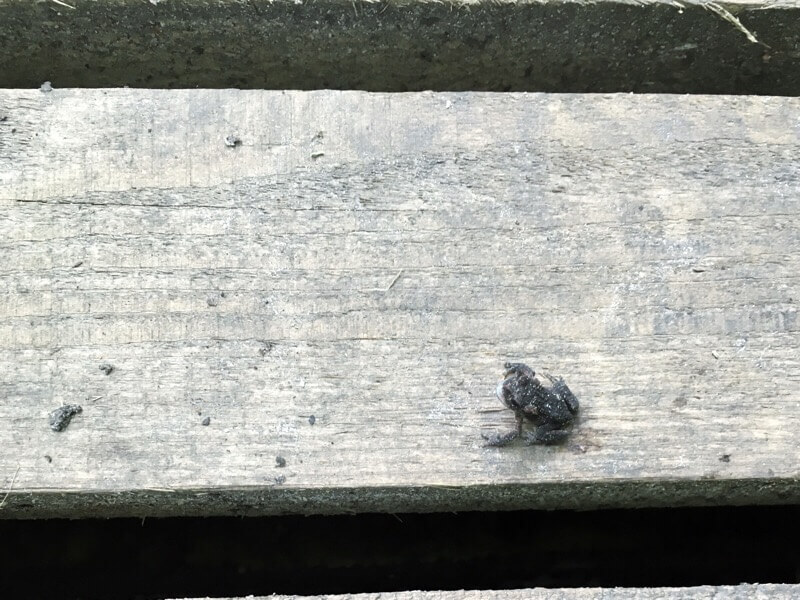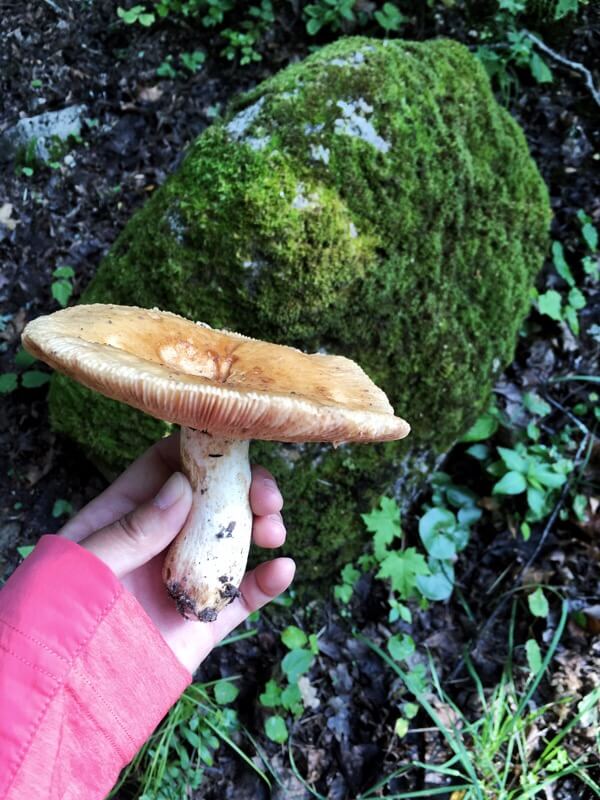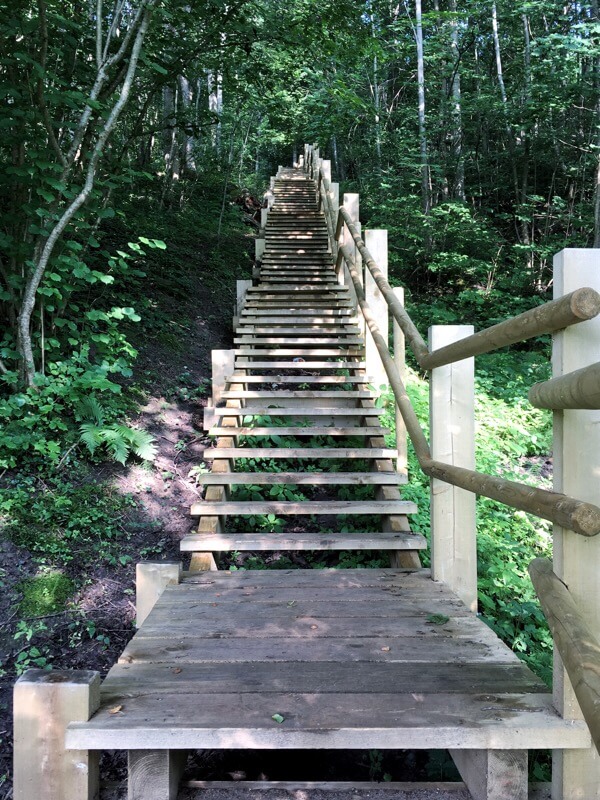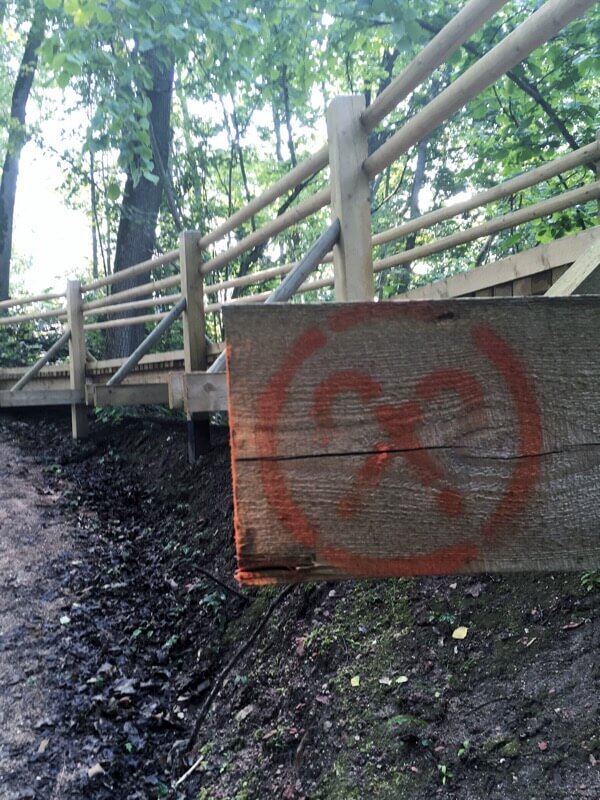 Around the Krimulda Medieval Castle ruins, I stumbled upon some wooden Latvian houses, some that looked like they were for storage and another that appeared to be inhabited.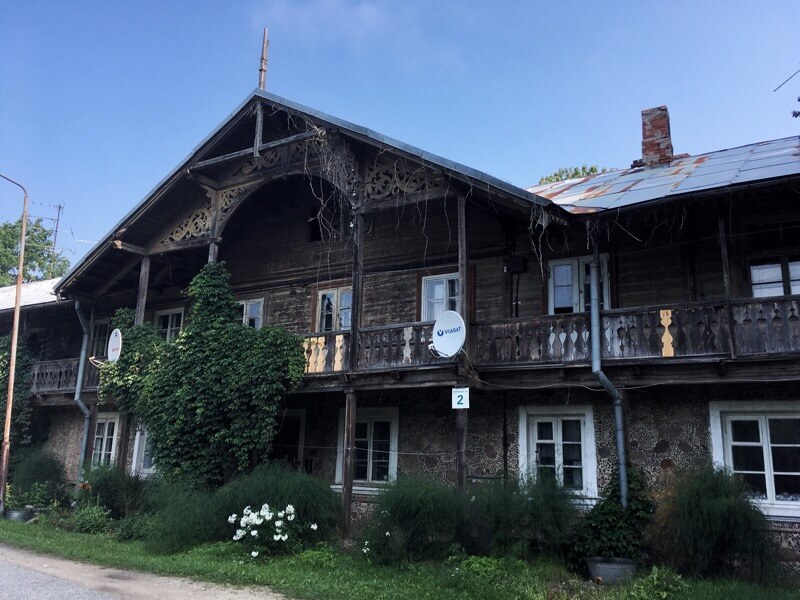 The ruins themselves didn't appear to be that impressive, but perhaps it's because I climbed way too many steps to get up there for what seemed to be just a single remaining wall.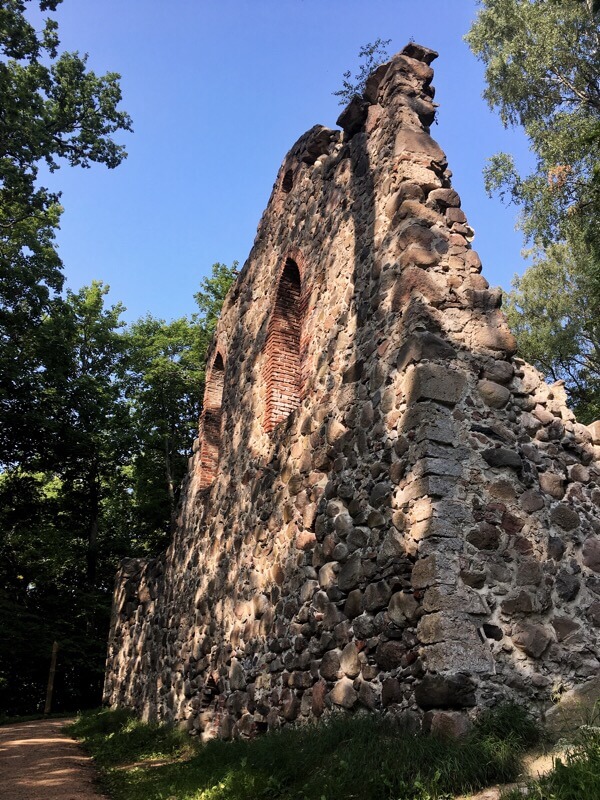 Oh, well. Continuing on my hike, I encountered more evidence of the many ways humans use trees.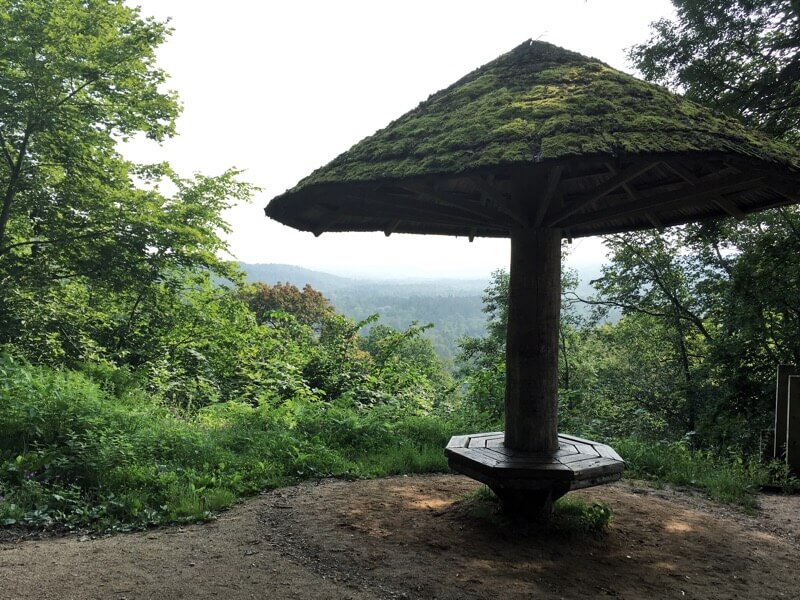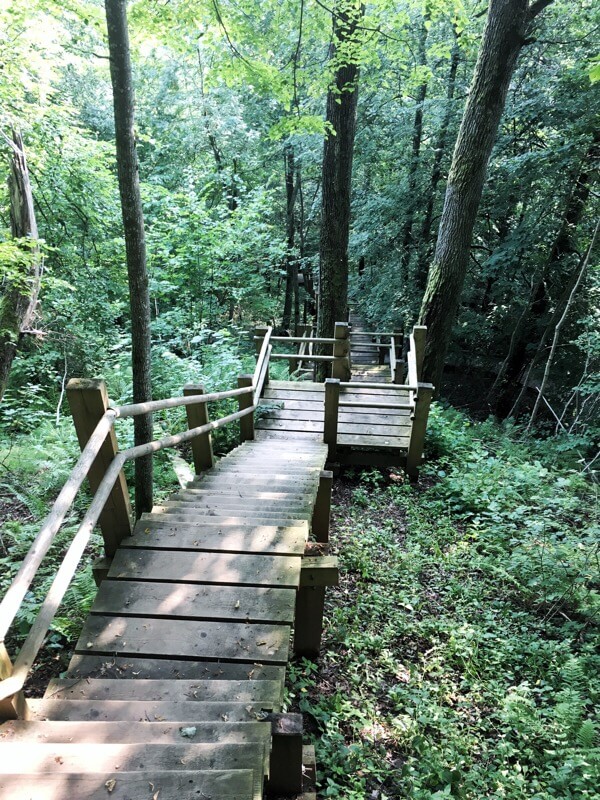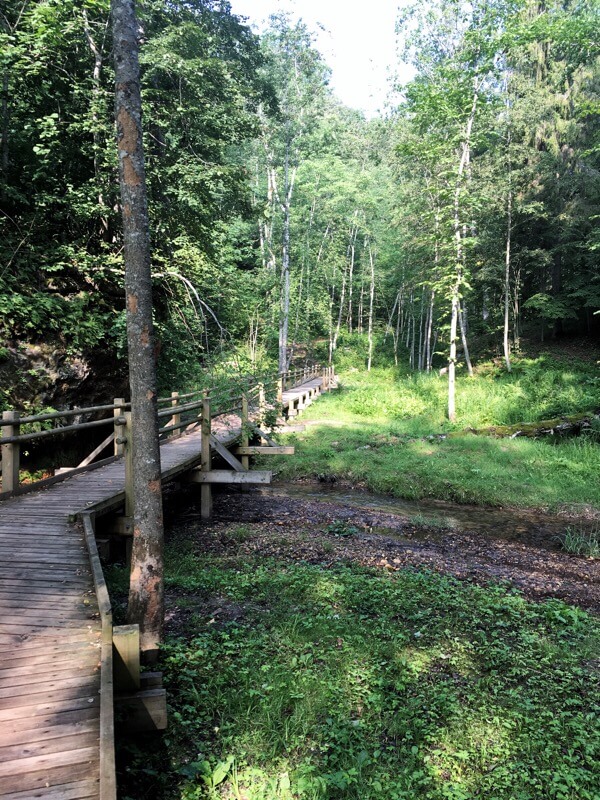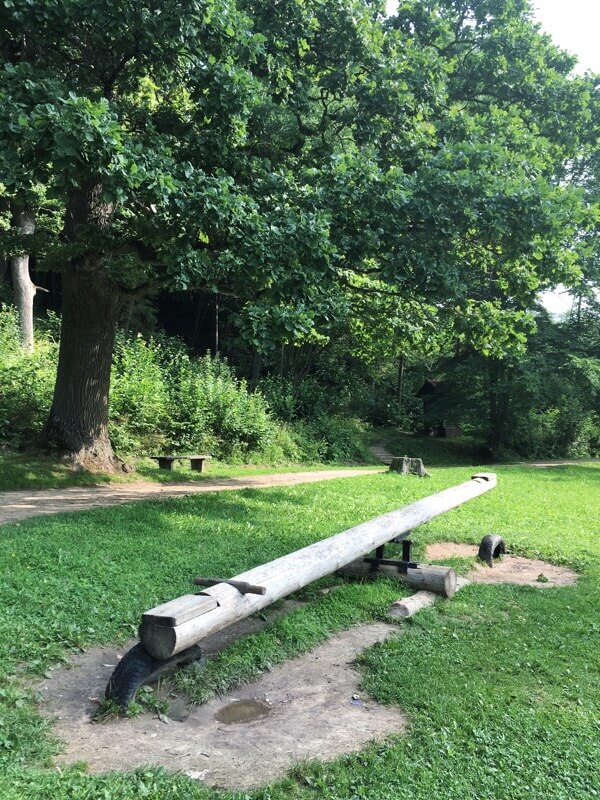 Gutman's Cave was my favorite stop along this route. It's the largest (i.e., widest and tallest) cave in the Baltics, which doesn't mean much if you are familiar with modest places like Natural Bridge Caverns in Texas. But it does have a sad story about it (The Rose of Turaida), as well as really old cave graffiti dating as far back as 1667.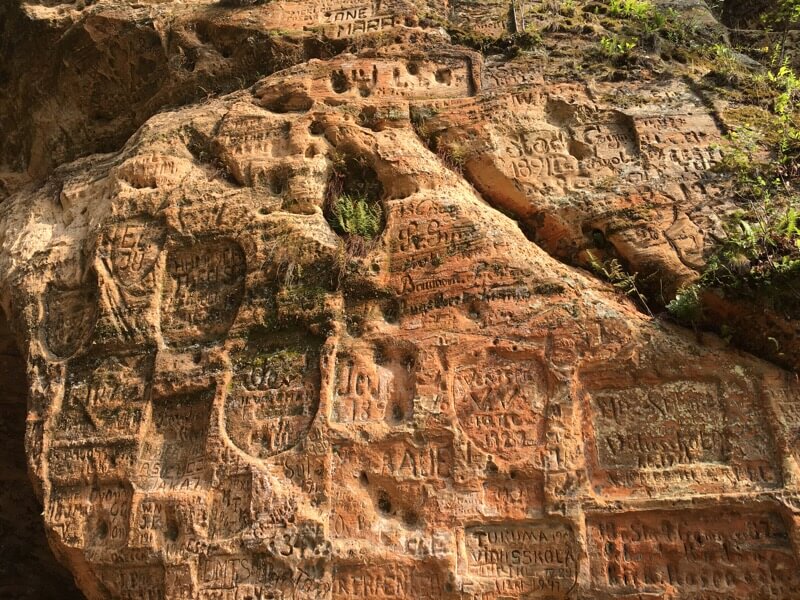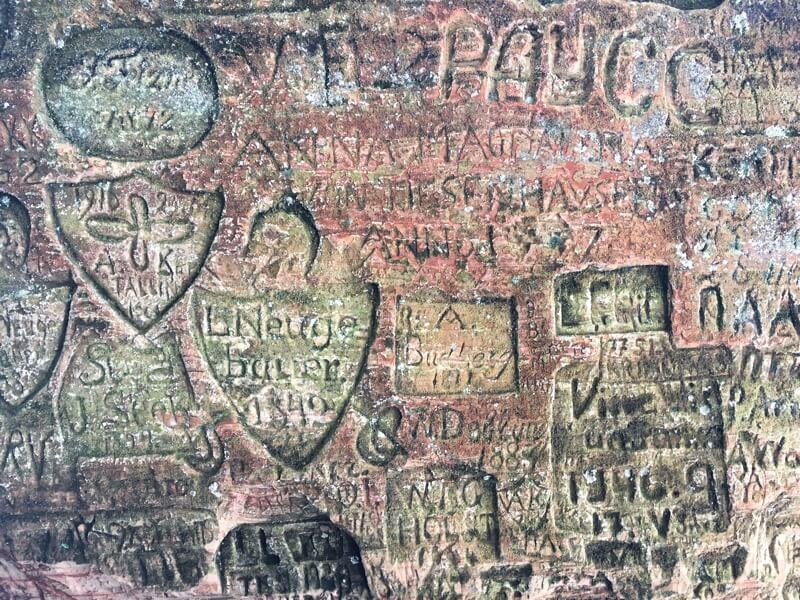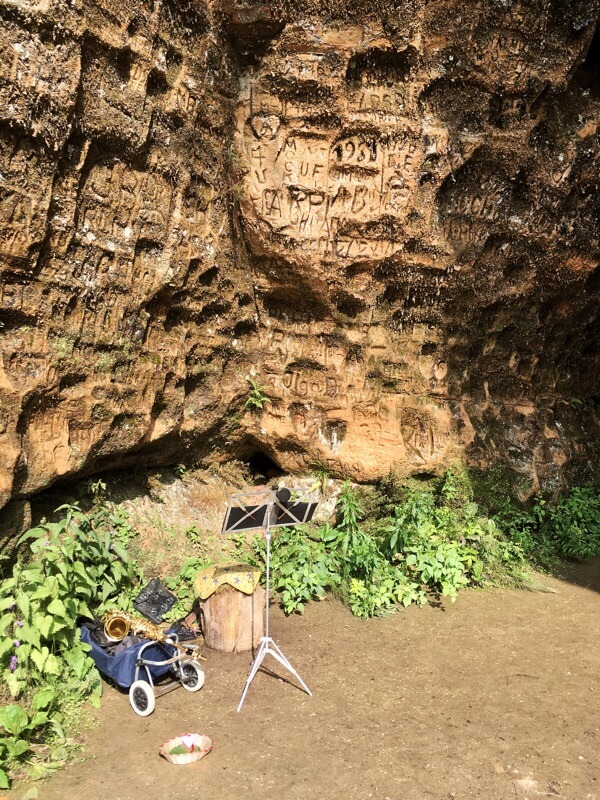 Back in Sigulda, I wasn't impressed with Walking Stick Park since there wasn't a single bench under the shade, but the wind chimes were okay. I watched a father and his young daughter playing with them, which made me recall warm memories of me and my dad.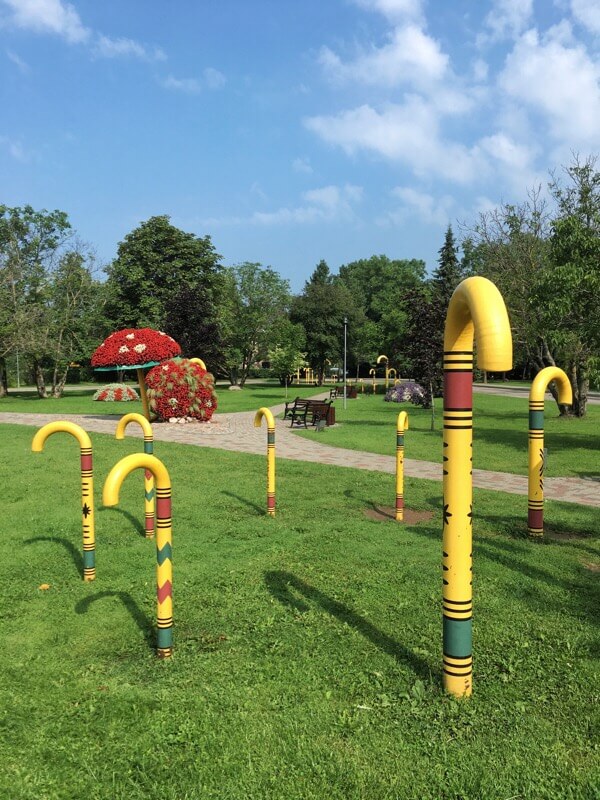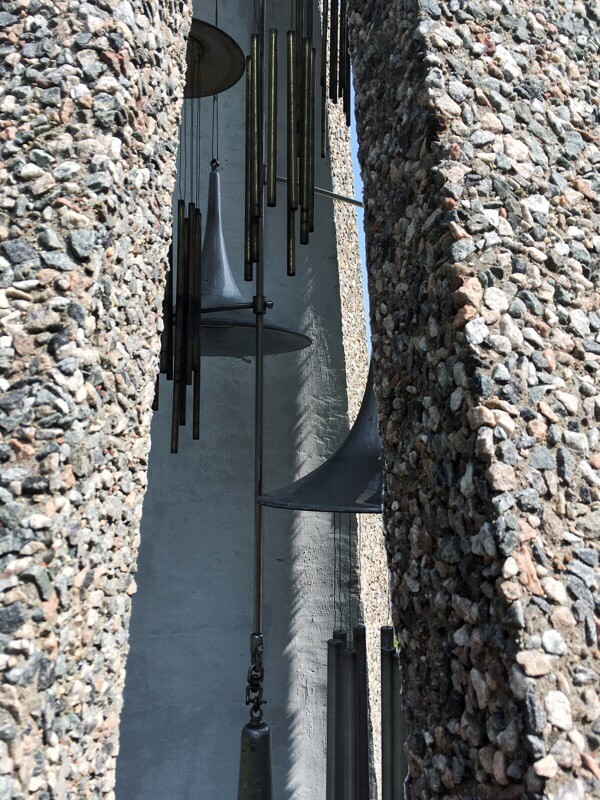 By 11am, I was famished from all the hiking I did. Good thing I found Mr. Biskvits on Foursquare! It's a cozy cafe and bakery across from the train station, which is on the south side of town (i.e., the opposite side from where I was hiking). But Doma (on the north side) wouldn't open till noon, so I trekked all the way down. The woman who helped me at the register recommended that I try kraukšķis (layered cranberry cake with crumbled walnuts, €1.90), and I also filled up on grilled pork with potatoes and onions (€6.50). What a delicious way to refuel before the next half of my hike.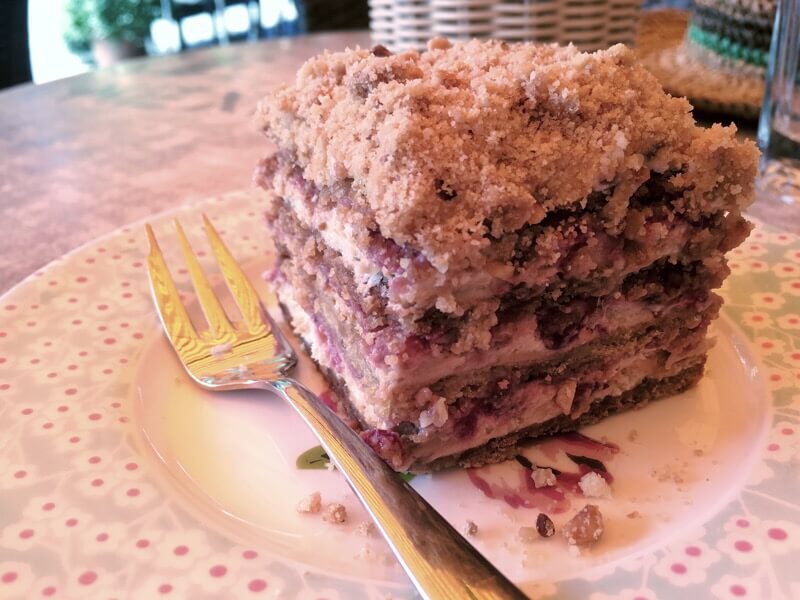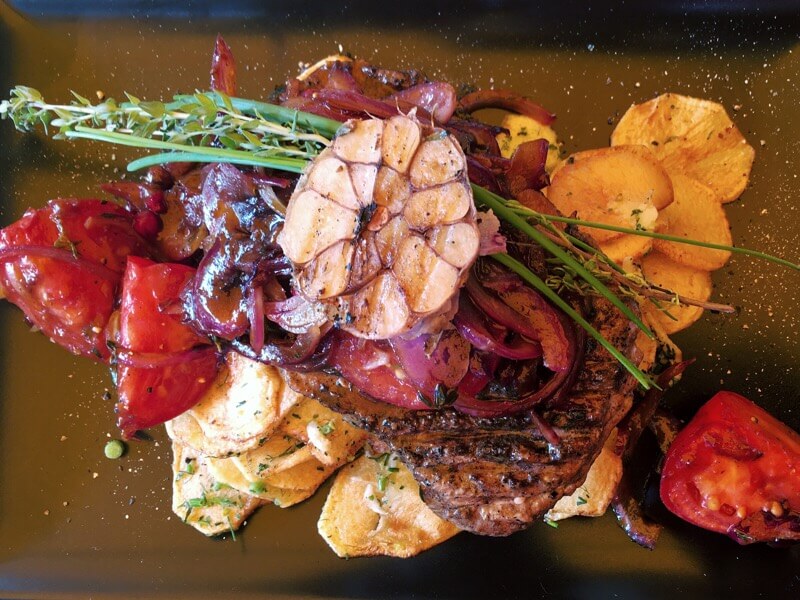 Written on July 26, 2016