Air Serbia fail
Grade
F.
Would I fly with them again?
No, never. Not in a million years.
Review
Air Serbia is Serbia's largest airline, but that didn't mean anything good for my flight from Split to Belgrade. At least I only paid just under US$100 for the flight.
Perhaps the check-in process's horridness is not entirely their fault since the Split airport is small, and the check-in counters are not airline-specific. Rather, all passengers line up at every counter regardless of where they are going and what airline they're flying. And some people are incompetent, like the airport employee who was checking in the passengers in my line. It was definitely the slowest line out of all dozen of them. When it was finally my turn, she did weigh my carry-on (now 7.1kg) but didn't tag it, and no, she didn't ask me for a seat preference.
Security check was fine, but passport control was really backed up, so much so that the security staff were herding people crowded in the back of the line to the right side of the original line to form a second one. One passenger in the original line was not happy about this and was ready to start a fight with some other passengers in front of me in the new line.
I could've functioned fine without entertainment, power adapters, or even a proper overhead bin for my backpack. (I had to stuff it under the seat in front of me because the row I was in happened to be where the fire hydrant is kept in the overhead bin.) But what I could not tolerate was the lack of air conditioning. What kind of airline, budget or not, tortures their passengers in the dead of summer with no AC? Everyone was fanning themselves, and the discomfort made the one-hour flight drag on.
They served a perfunctory, small chicken breast sandwich with hardly any filling, and we landed 15 minutes after our scheduled arrival time.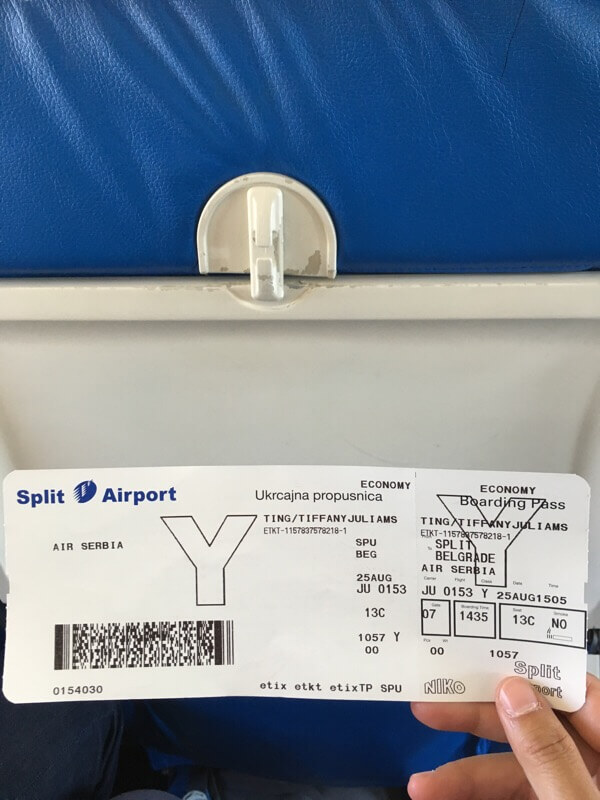 Written on August 25, 2016