Sights of Meißen
The castle of Meißen is the oldest in Saxony and makes it look like a storybook town. It's also known for having the first porcelain manufacturer (established in 1710) in Europe.
Albrechtsburg and Hochstift Dom
Domplatz 1, 01662 Meißen, Germany
Albechtsburg is where the Dukes of Saxony lived before they moved to Dresden.
It's absolutely beautiful from the outside. When I visited, there was also a ferris wheel set up for the upcoming wine festival.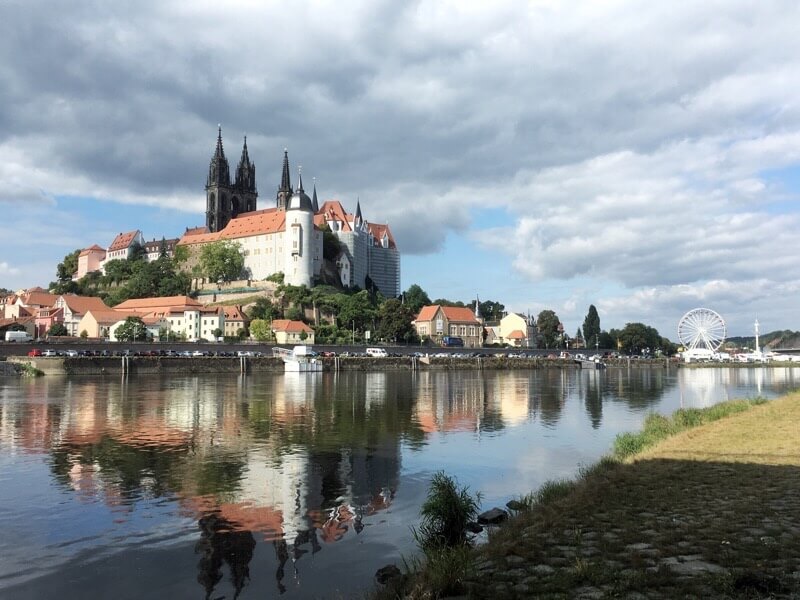 Admission and hours
Tickets to see the inside of the castle is €8 or €4 for those who qualify for the reduced rate (e.g., seniors, students). Also available are combo tickets either with the Porcelain Museum (€14, €7 reduced) or the cathedral (€10, €5.50 reduced). You also have to pay €2 to take photos inside.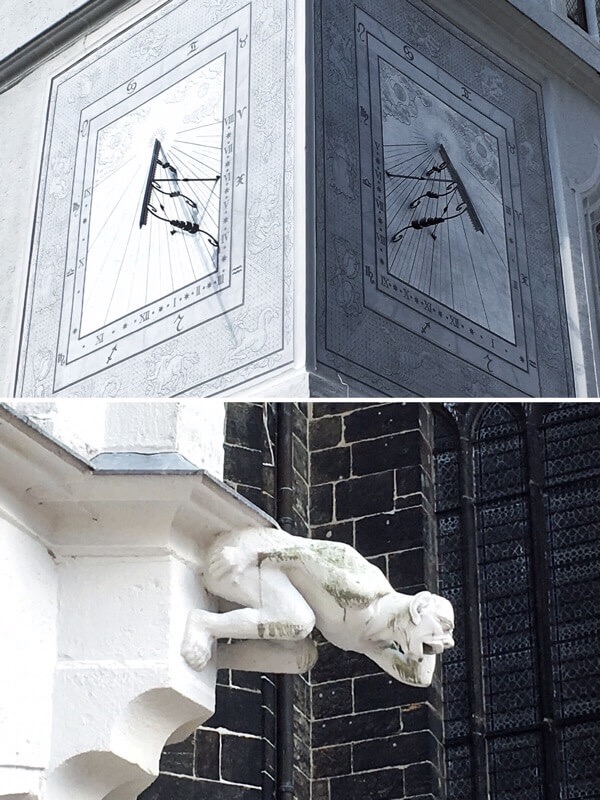 It's open to visitors during these times:
March to October: daily from 10:00-18:00
November to February: daily from 10:00-17:00 (except December 24-25 when it closes and on January 1 from 11:00-16:00)
Getting there and back
It's takes less than ten minutes to walk there from the center of town. You can even opt to walk the historic circuit, which has a great view of the surrounding area.
Markt
I hadn't seen a maypole in a long time, but the Markt had one! The architecture there is quite charming, so it's worth hanging out there.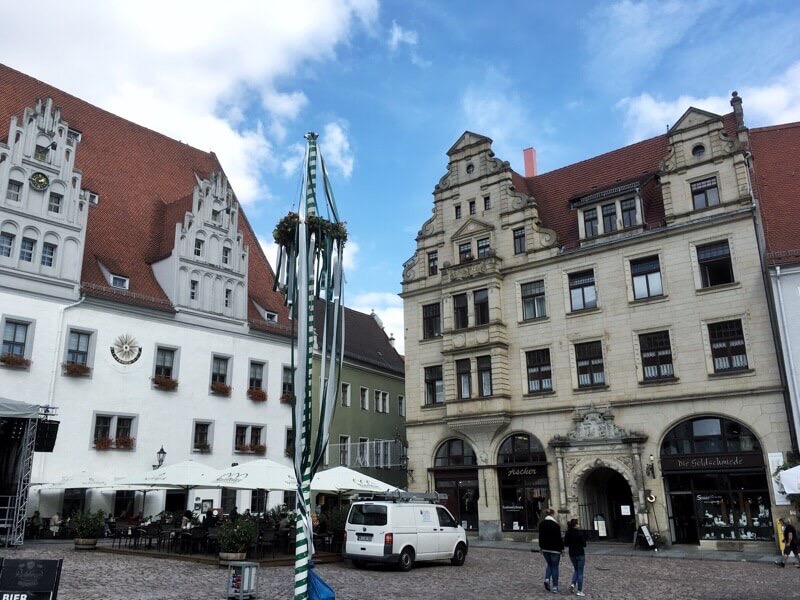 The Frauenkirsche is also located there. Check out its little white bells in the tower.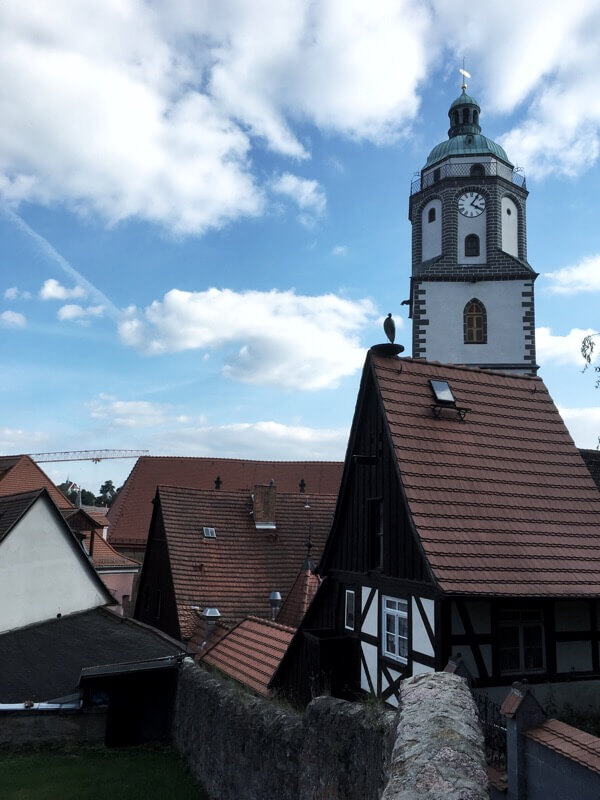 Admission and hours
No one is taking tickets to chill in Marktplatz. Or closing it down.
Getting there and back
It's in center of the city and in a flat area. Walk there!
Porzellanmuseum
Talstraße 9, 01662 Meißen, Germany
I was on the fence about going to this museum because I'd left my jacket behind, but the sun came out mid-afternoon. To show you the way, the street is marked with the museum's logo: crossed swords. I didn't actually visit the exhibit, but I browsed the shop, which is quite expensive. There's also a cafe inside where you can eat and drink off of dishware manufactured there.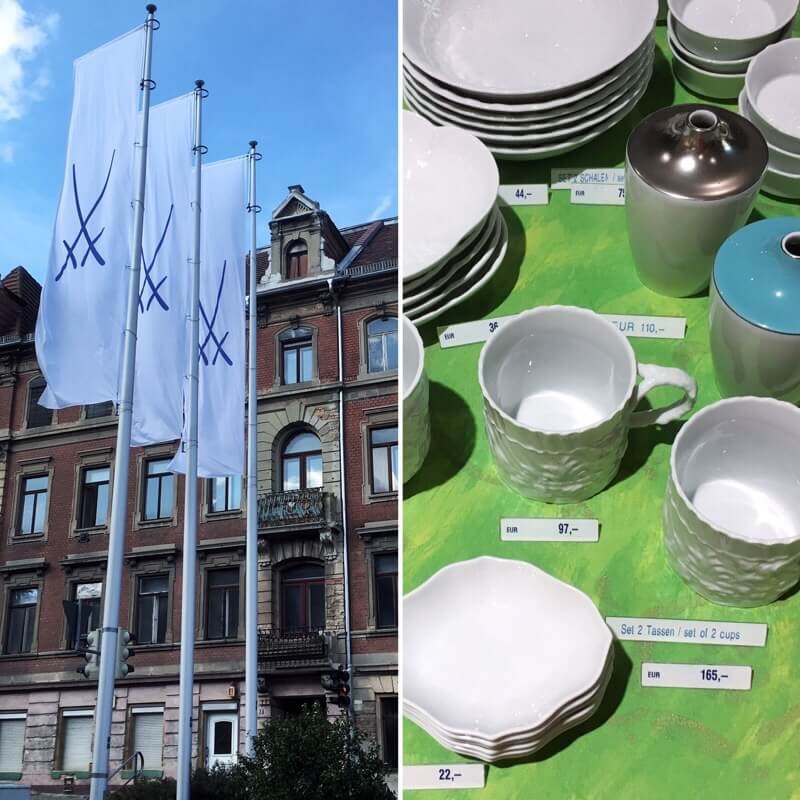 Admission and hours
If you feel like it, check out the museum exhibition to get an explanation for the porcelain-making process. It costs €9 for adults and €5 for kids. Also available is the combo ticket with the castle, which is €14 for adults or €7 reduced.
The museum is open seven days a week during these hours:
May 1 to October 31: 09:00-18:00
November 1 to April 1: 09:00-17:00 (except December 24-26 when it closes and on December 31 and January 1 10:00-16:00)
Getting there and back
The museum is located southwest of city center, and it takes about 15 minutes to walk there.
Written on September 22, 2016