Tasting on Munich
Outside of the massive beers I had at Oktoberfest, I got to try some local treats while visiting the capital of Germany.
The currency in Germany is the euro (€), and at the time of writing, the exchange rate was about €0.9 to US$1. All businesses are listed from most budget-friendly to least within each category.
Desserts & ice cream
True & 12 Handmade Ice Cream
Rosenheimer Str. 14, 81669 München, Germany
With 12 different flavors that change daily, True & 12 offers artisan ice cream in a neighborhood that seems like Munich's Chinatown called Haidhausen. It just so happened that they had a flavor named after the neighborhood on the day I visited, which was lavender ice cream with blackberry swirls. The staff let me try it, and I bought a scoop of  it with a cone for €1.50. I thought I would get the cinnamon sugar cone, but it tasted like a regular one. I think you need to ask for it and pay an extra €1 for it. The texture was silky smooth!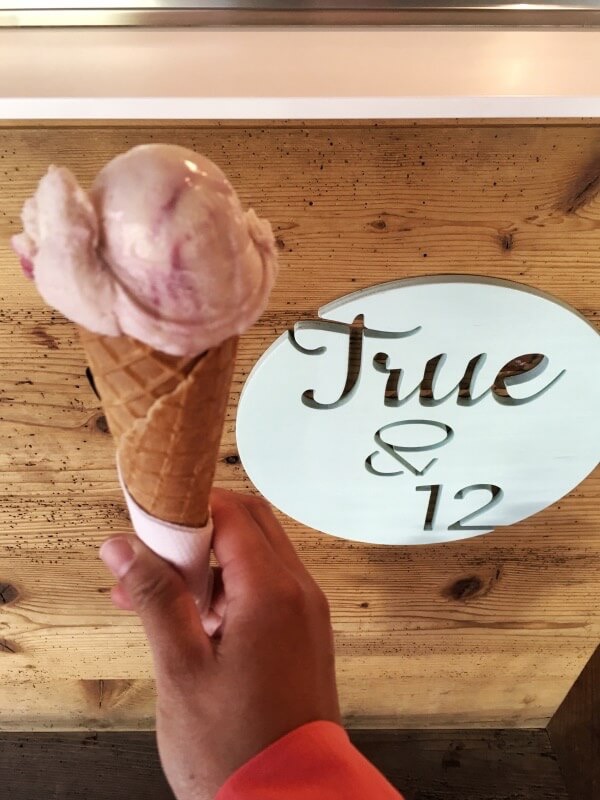 Grocery stores & farmer's markets
Penny
Münchner Str. 130, 85757 Karlsfeld, Germany
Penny is a discount grocery store owned by Rewe. On my last morning, Oleksandr took me to the one by his home to pick up a sandwich (€1.99) and a snack pack of leberkäser (€0.99). While waiting for my train at the station, I finished two of four pieces of leberkäser before realizing that the package came with honey mustard, but in the process of opening the mustard, I dropped the third piece. The last piece did taste better with the honey mustard though.
Viktualienmarkt
Viktualienmarkt 3, 80331 München, Germany
The Viktualienmarkt started as a farmer's market and is now an outdoor gourmet market. There are also a number of small restaurants and even a biergarten.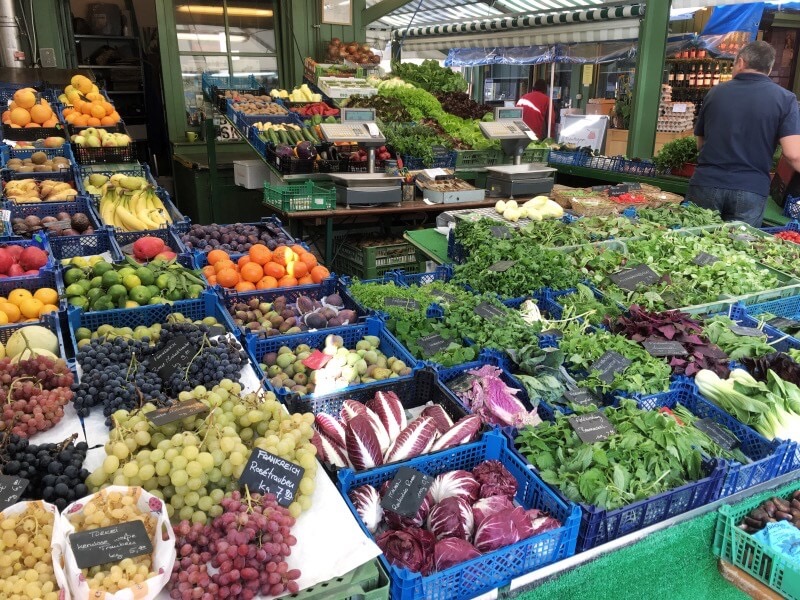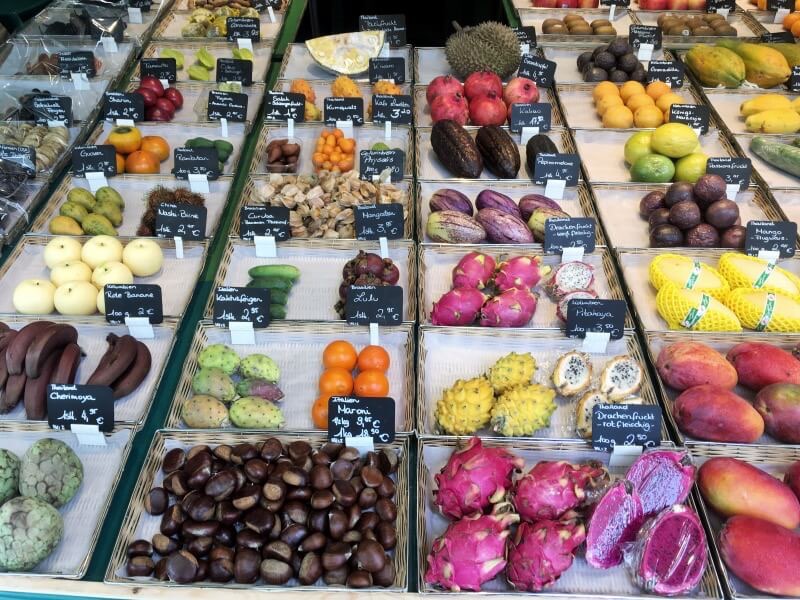 Restaurants
Münchner Suppenküche
Am Viktualienmarkt Abt. 3 Stand 5/28/29, 80331 München, Germany
Knowing that I would be having a heavy dinner later in the day, I visited Münchner Suppenküche in Viktualienmarkt for a light lunch of vegetable soup (€4.70). It was quite filling: squash, potatoes, peas, carrots, chard, and maybe more.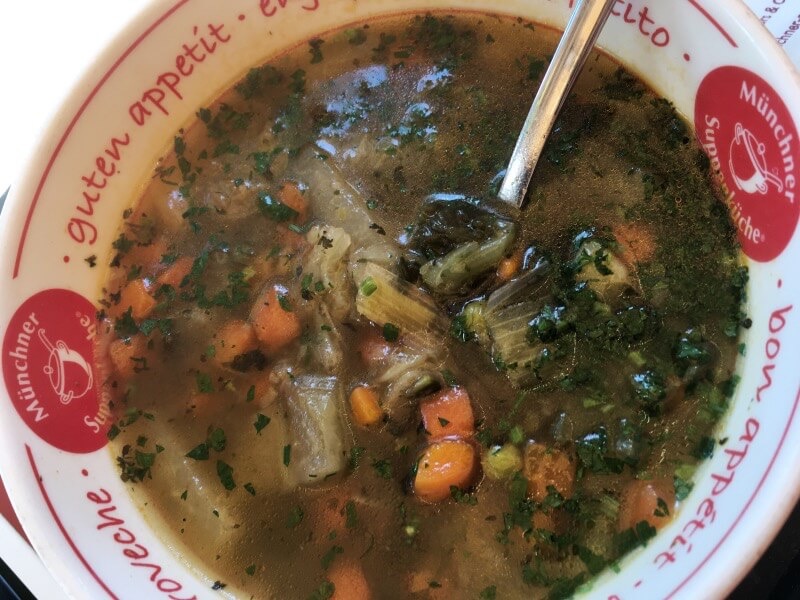 Zum Haderecker
Allacher Str. 67, 82140 Olching, Germany
For my birthday dinner, Oleksandr and Natalya took me to Zum Haderecker. We started with some beer and pretzels (€0.80 each). I ordered the Ludwig Thoma Urbräu (€3.30 for 0.5L).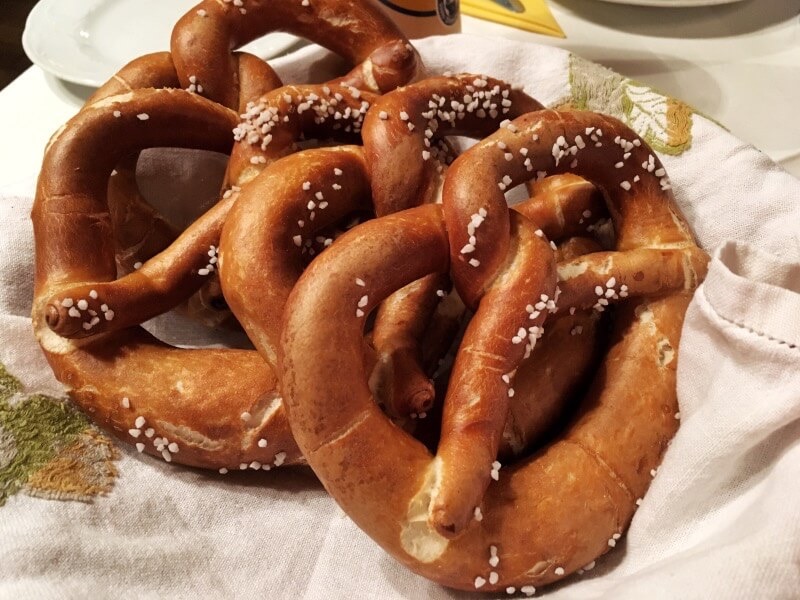 Oleksandr recommended that I order the mixed platter, which isn't on the menu, but I'd be able to try a quarter of a duck, a slice of pork belly, a huge kartoffeknödl, and red kraut served warm. The duck was almost perfect, just a little bit dry in the thickest part, and the pork belly was yummy, including the fried super crispy skin.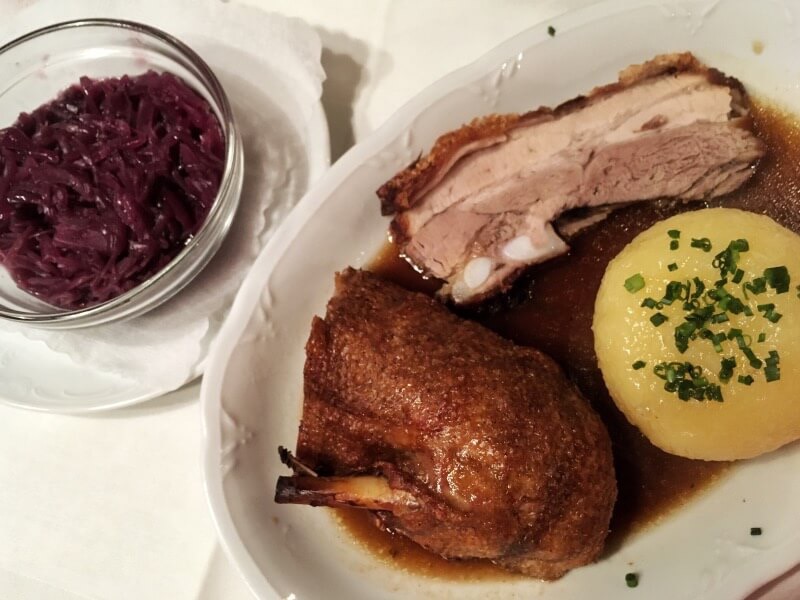 Even though we were really full, we still ordered two desserts to share: Bavarian apple strudel with vanilla ice cream (€4.20) and cherry cake with whipped cream (€3). I like the Eastern European-style ice cream, which has a higher fat-to-sugar ratio, as opposed to Western European ice cream, which is the opposite.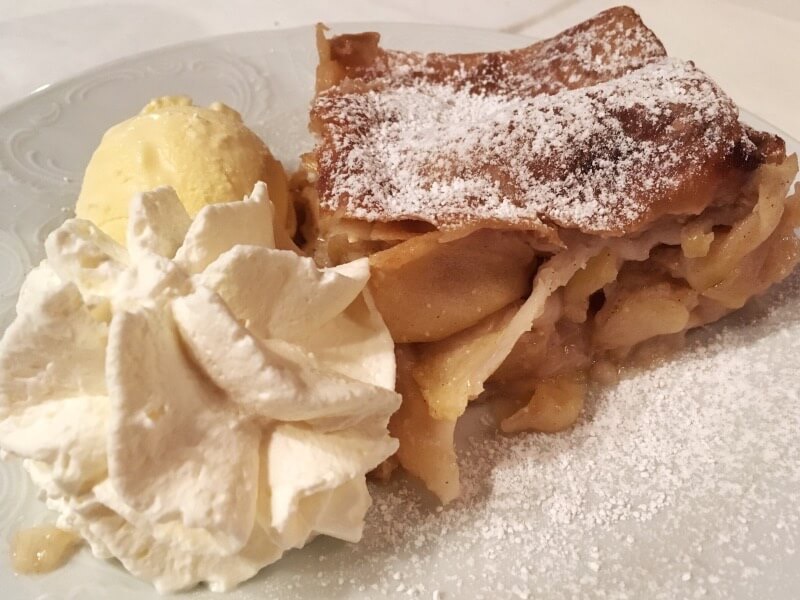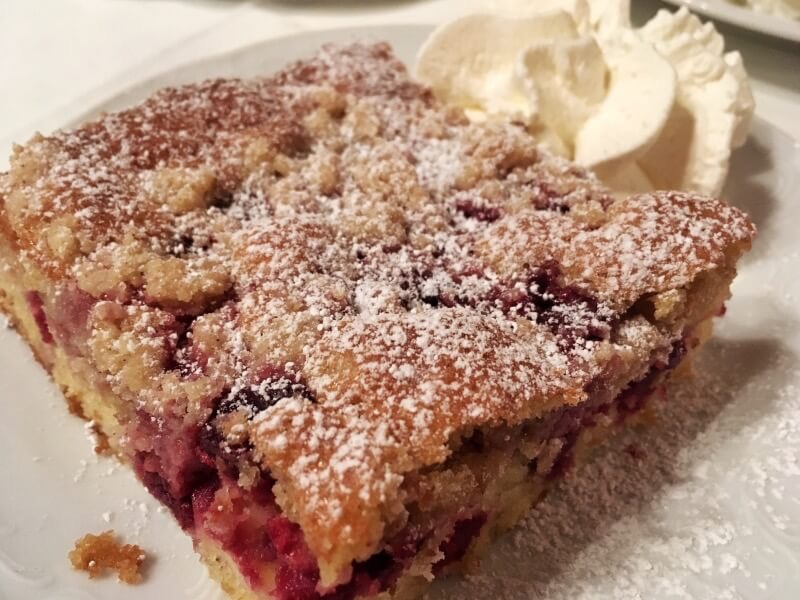 I'm so grateful that Oleksandr and his family hosted me for my four days in Munich. Thank you so much for making sure I survived Oktoberfest and welcoming me into your home!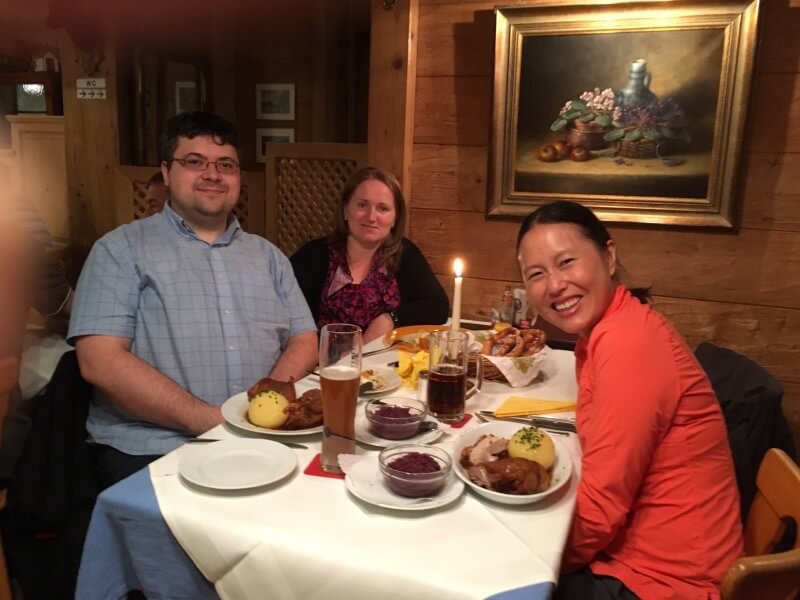 Written on October 18, 2016