Is T-Mobile's Simple Choice plan that simple?
If you have an unlocked GSM phone, you can easily avoid buying and carrying around a bunch of SIM cards with you especially if you're traveling to a bunch of different countries by subscribing to any T-Mobile Simple Choice plan. They include unlimited data and SMS, and phone calls are 20 cents per minute. (I use my Google Voice number to get around that.) Check out the full list of supported countries, but I'm going to be keeping a running tally of how well the service really performs in each city I visit.
Jump directly to a country or city:
Australia
Telstra was the 3G provider in the cities of Australia, but much like New Zealand, if you're driving between cities, you may or may not stay connected. Notably, Lady Elliot Island has no connectivity whatsoever. (2016-12-05)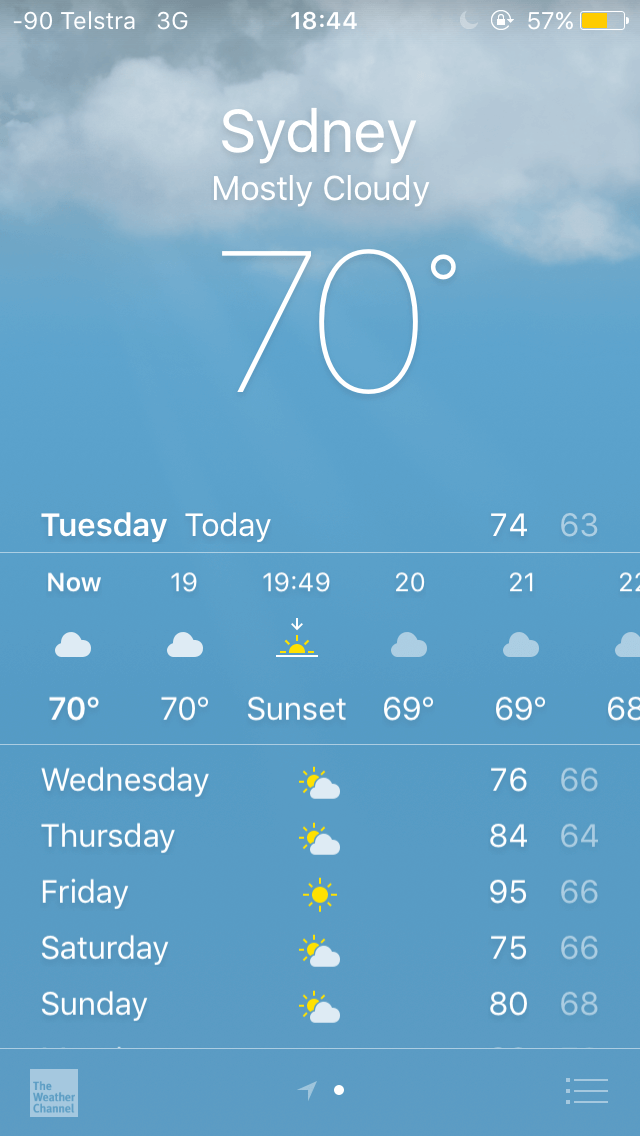 Austria
Vienna
T-Mobile A connects at LTE, but since 2016-09-01, my speeds have been throttled at EDGE since faster international roaming speeds were offered as part of a temporary promotion for the summer Olympics. (2016-09-05)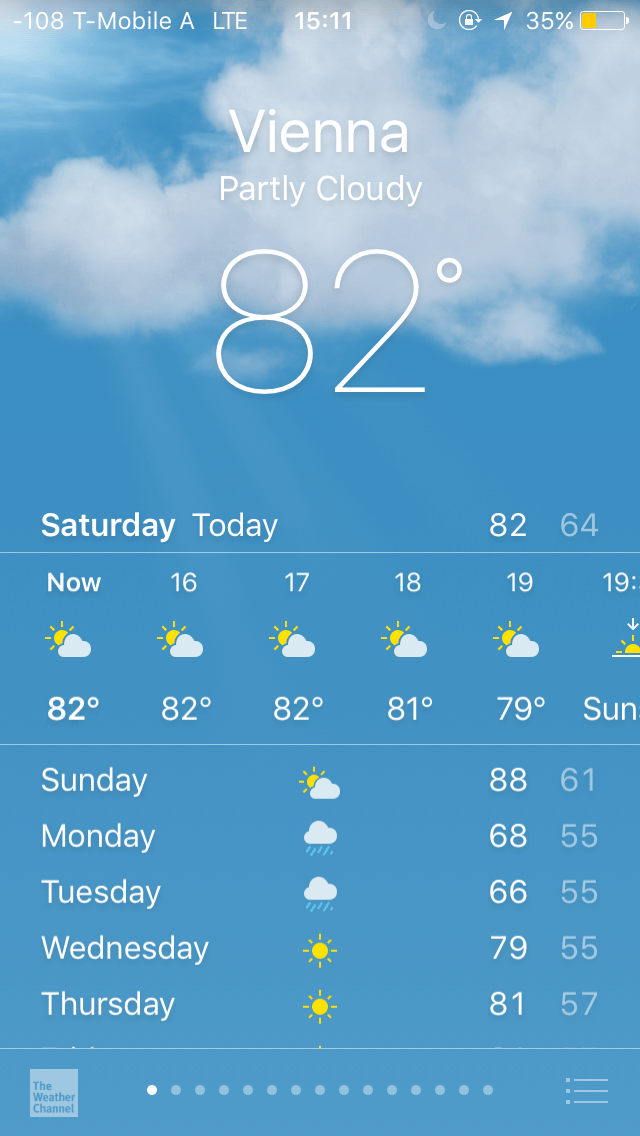 Czech Republic
Brno
T-Mobile CZ usually connected at LTE with an occasional drop to 3G or EDGE, but there were never any dead spots. Again, my speeds were throttled at the EDGE rate anyway. (2016-09-09)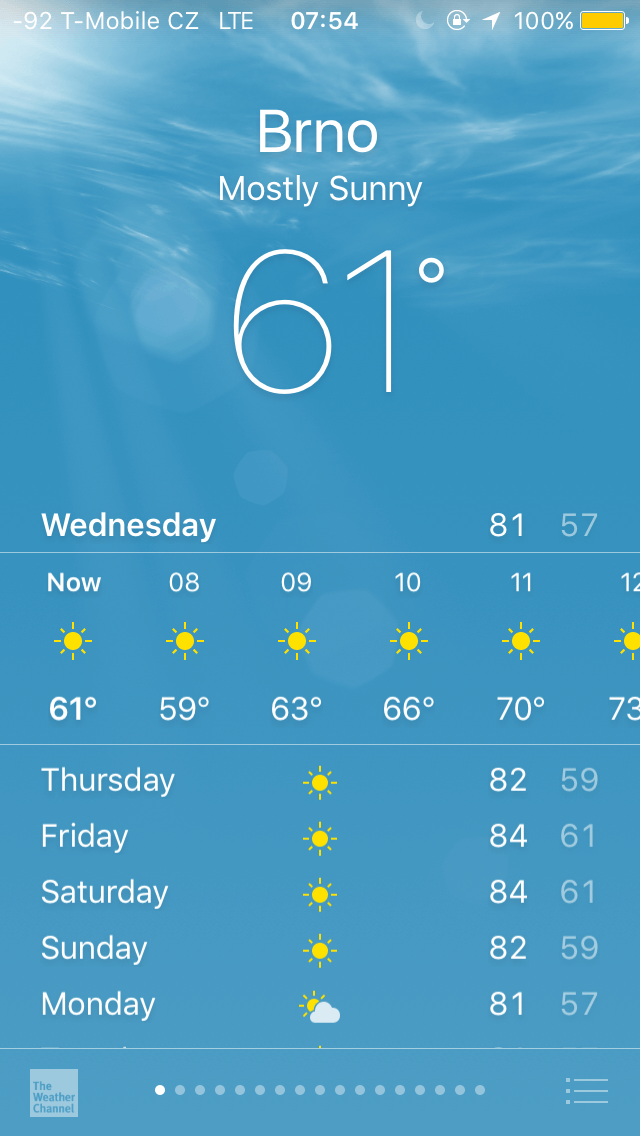 Ceske Budejovice
I never noticed my connection with T-Mobile CZ dropping completely: it was mostly on LTE with an occasional switch to 3G. Towards the end of my stay in Olomouc, I switched to the T-Mobile One+ plan, which doubles international data roaming speeds for $25/mo. (2016-09-18)
Cesky Krumlov
In this touristy UNESCO town, T-Mobile CZ stayed steady at LTE. Towards the end of my stay in Olomouc, I switched to the T-Mobile One+ plan, which doubles international data roaming speeds for $25/mo. (2016-09-16)
Olomouc
Although I've been relegated to EDGE speeds, the service that T-Mobile CZ provided here felt slightly faster for some reason. Maybe I'm delusional now from having to use it for over a week. I never noticed my LTE connection ever downgrading in this little university town. (2016-09-11)
Croatia
Klis
The connection was spotty, but I could occasionally get 3G service from T-Mobile HR. (2016-08-23)
Split
You can get relatively good LTE coverage from T-Mobile HR in most parts of Split. Sometimes, it'll drop to 3G, but rarely will it be completely disconnected. Even in most parts of Marjan Park are okay. (2016-08-25)
Estonia
Tallinn
Tele2 goes up to 3G, but I didn't find the connection wholly reliable even in Old Town. I also wasn't successful in using the city-provided wifi around the city. (2016-07-21)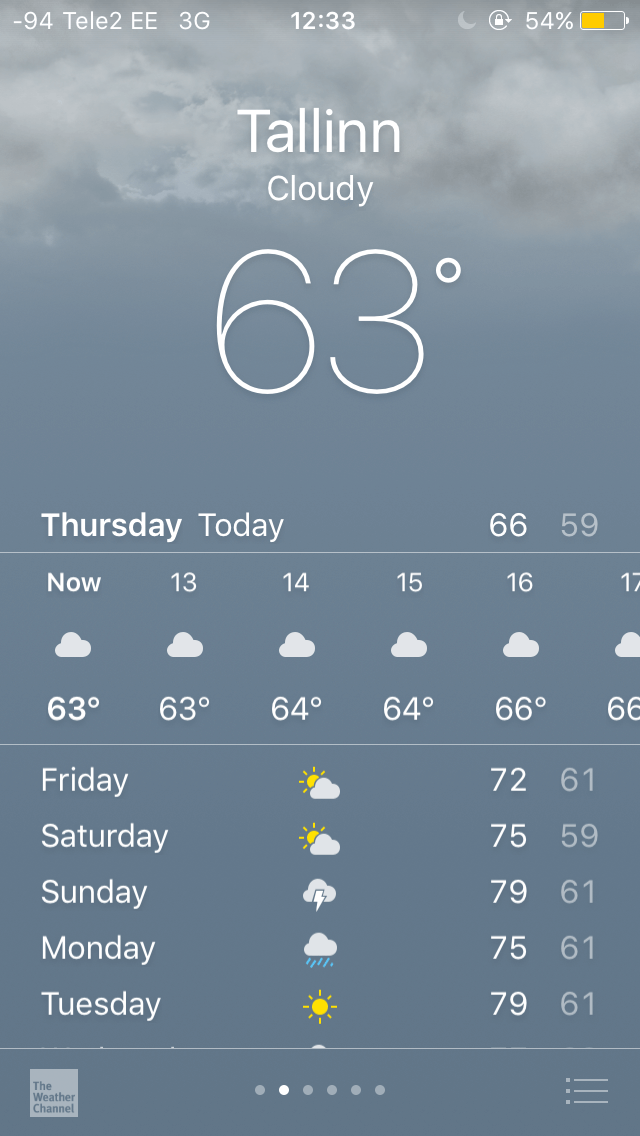 France
Paris
Unless you're riding the Metro, Orange provides either LTE or 3G coverage. (2016-07-19)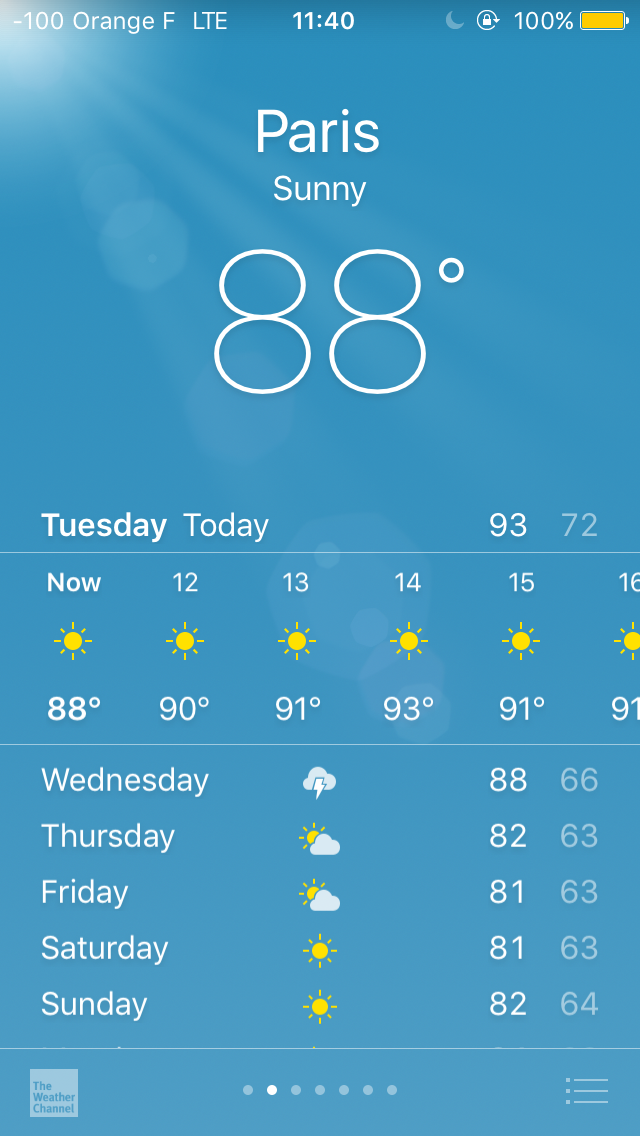 Germany
Dresden
T-Mobile was connected via 3G for most of my afternoon there. (2016-09-21)
Erfurt
LTE was spot on by T-Mobile in this charming Thuringian city. (2016-09-25)
Karlsfeld
In this suburb of Dachau, T-Mobile (also known as Telekom.de) was connected via LTE. (2016-09-29)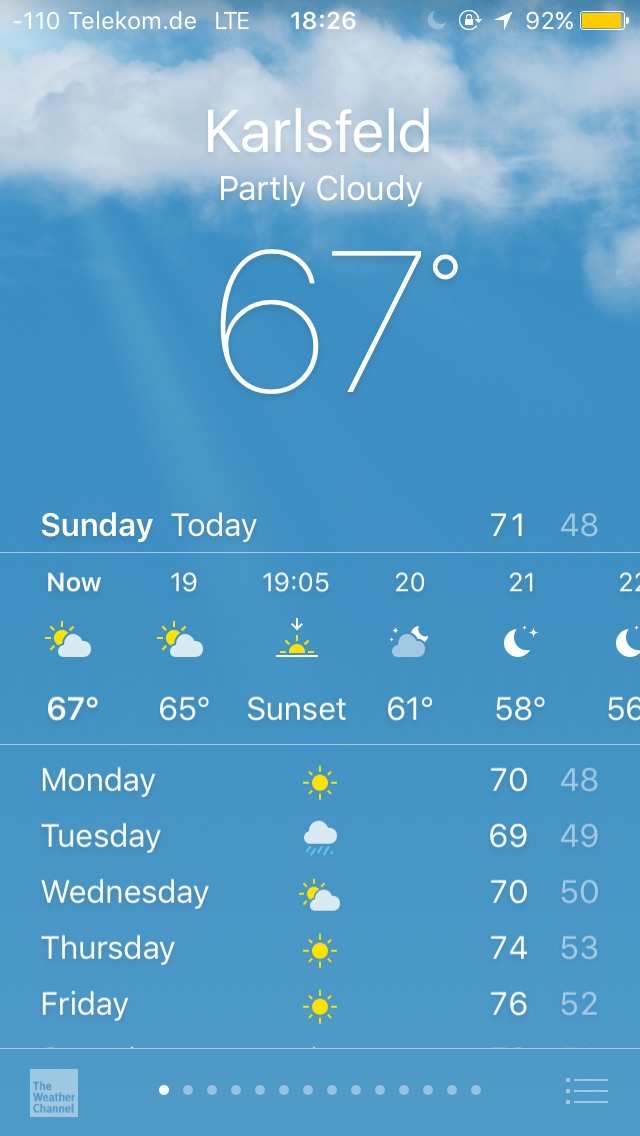 Meissen
T-Mobile provides a solid LTE connection even in this little Saxon town in East Germany. Sometimes, I felt like stuff wasn't loading even though my phone said it was connected, but for the most part, it worked well. (2016-09-22)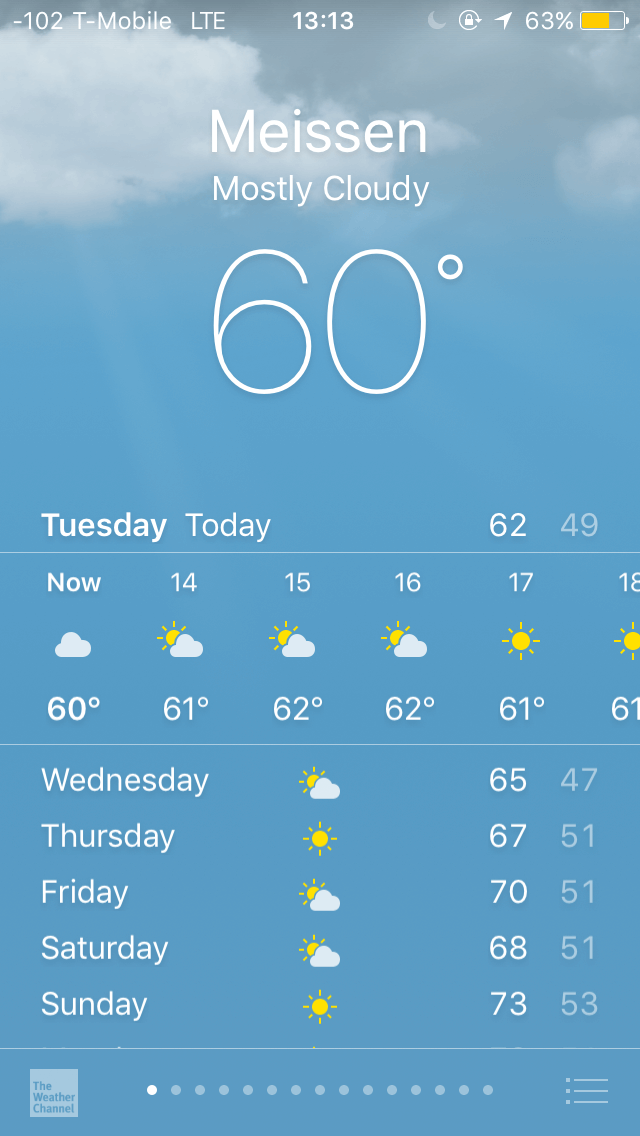 Munich
I guess the area around Munich is where T-Mobile likes to be called Telekom.de. Either way, LTE was the name of the game at this bastion of Oktoberfest. (2016-09-29)
Urfersheim
In this 170-person village, O2 provided EDGE service, but luckily, my hosts had lightning fast wifi because they're located 2km outside of Illesheim, where there's a US army base.
Greece
Athens
Cosmote had LTE and 3G coverage around most of Athens. I ran into very few dead spots while walking around the city, and only when the metro was deep underground was when I was connected to EDGE or lost connection completely. (2016-08-18)
Kythnos
Kythnos is technically an island, not a city. I spent most of my time in Trivlaka Bay, where I had no connection whatsoever and was dependent on my hosts' wifi network. But in Merihas and Dryopida, I got 3G coverage from Cosmote (2016-08-20)
Hungary
Budapest
T-Mobile HU was almost always connected via 3G, including in the deep metro system. I found out on 1 September that my up to LTE speeds were temporary for the summer Olympics, so in the middle of my stay in Budapest, the data connection suddenly dropped to EDGE speeds even though the provider information on my phone shows 3G or higher. That's lame, T-Mobile! (2016-09-02)
Iceland
Keflavik
I didn't actually leave the airport since I had what amounted to less than an hour of layover time, but I had LTE coverage while I was there. NOVA was the local provider. (2016-07-19)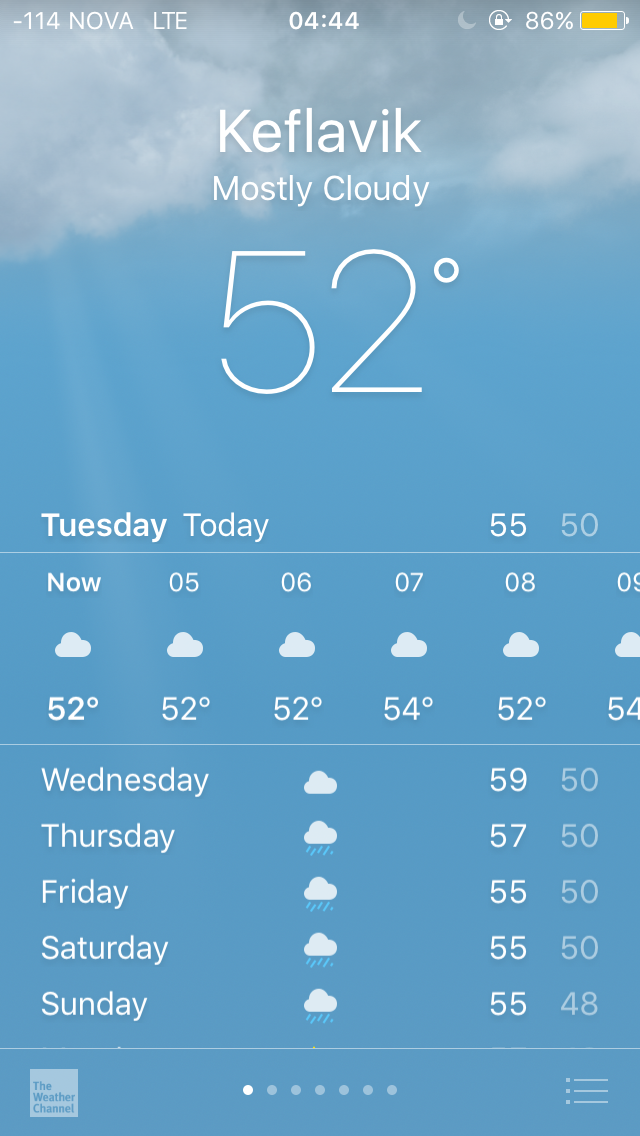 Japan
From Tokyo to Kyushu to Okinawa, Softbank provided fairly consistent 3G connectivity. (2016-12-28)
Latvia
Riga
Tele2 goes up to 3G, and although there were some rare dead spots in Old Town, for the most part the speeds and connectivity seemed way better than in Tallinn. I even relied on my personal hotspot on my phone to connect my tablet to the outside world since my hostel's wifi networks were not the best. (2016-07-24)
Sigulda
Tele2 goes up to 3G, and I was surprised at how few dead spots there were even while I was hiking around the outskirts of town. (2016-07-23)
Lithuania
Vilnius
See a pattern yet? Yes, it's Tele2 again, and they provide up to 3G speeds. I did encounter the rare dead spot while wandering around, but for the most part, it worked great. (2016-07-27)
New Zealand
Vodafone NZ provided 3G in the cities, but coverage was much flakier between outposts of civilization. (2016-11-24)
Portugal
Lisbon
3G was consistently available from NOS throughout the various neighborhoods of Lisbon. (2016-10-16)
Porto
NOS does it again with reliable 3G access in Porto. (2016-10-19)
Serbia
Belgrade
mt:s keeps you connected via 3G pretty consistently in city center. I was happy with the reliable service! (2016-08-29)
Turkey
Istanbul
AVEA provides LTE service, which was unexpected. Despite that welcome news, my connection was unreliable even when I was sitting on a bus or walking around old Istanbul. You'll probably notice that the provider keeps changing between AVEA, Turk Telekom, and Turkcell. (2016-08-11)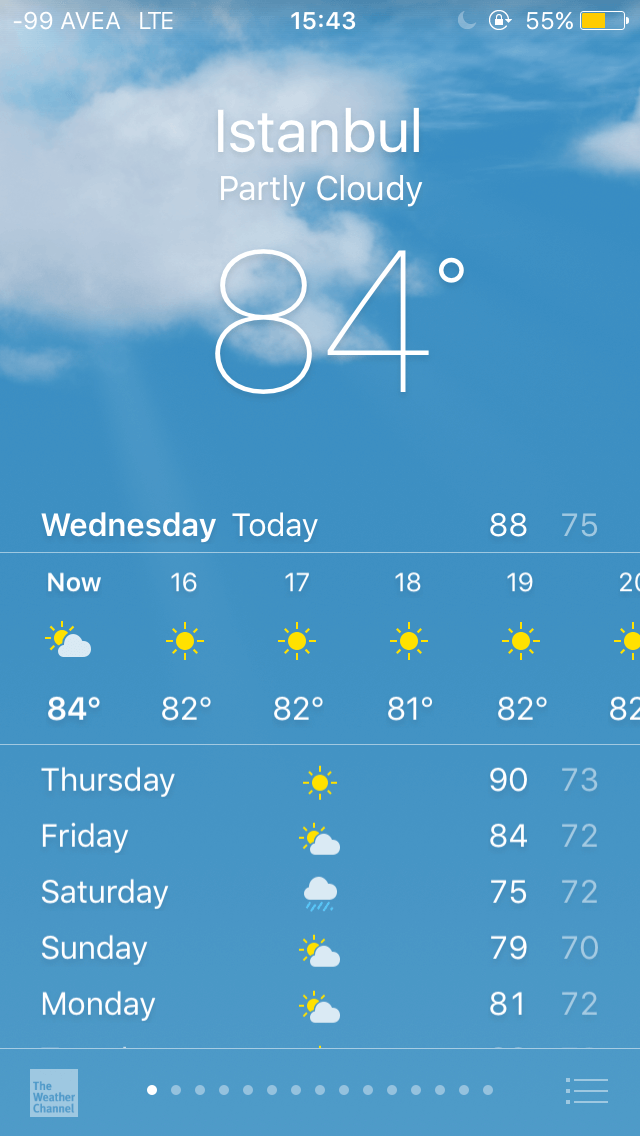 Ukraine
Kiev
I was connected to Vodafone's 3G network except in the subways where I sometimes had EDGE network access. (2016-08-03)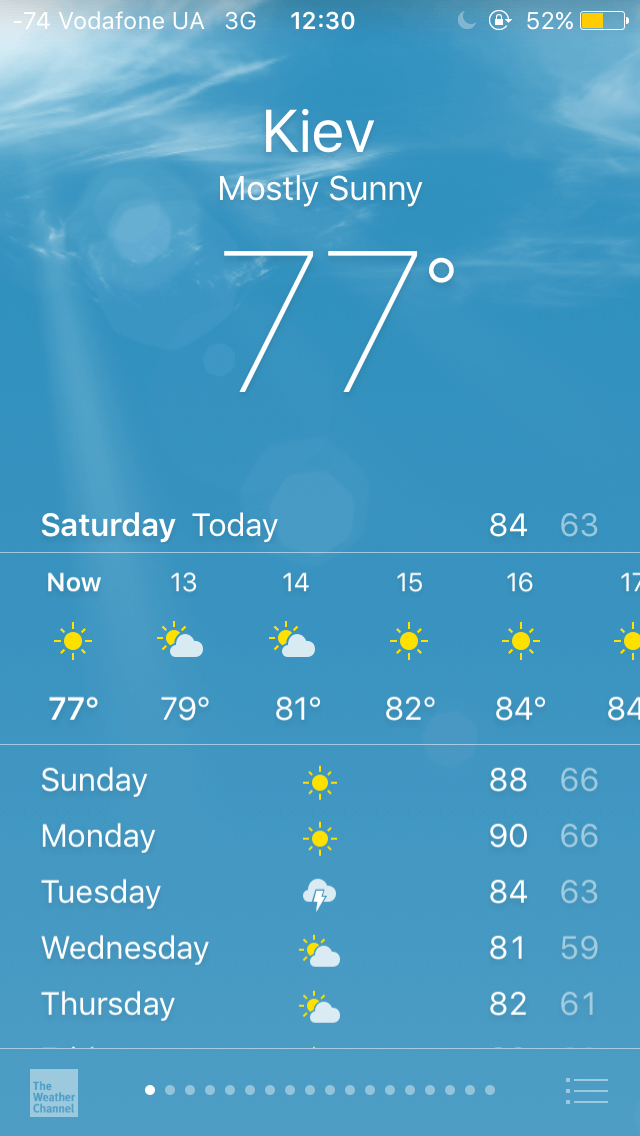 Lviv
In the center of the city, Vodafone's 3G network was pretty good, but I was staying south of city center, where EDGE was more dominant. (2016-08-04)
Malyn
A small town outside of Kiev still has EDGE network coverage through Vodafone, so although slow, I could usually connect somehow. (2016-08-01)
V'yunyshche
This village has only 21 people, so what kind of service do you expect? It was fine for me, though: who needs electricity and running water 100% of the time? (2016-07-30)
Written on December 25, 2016